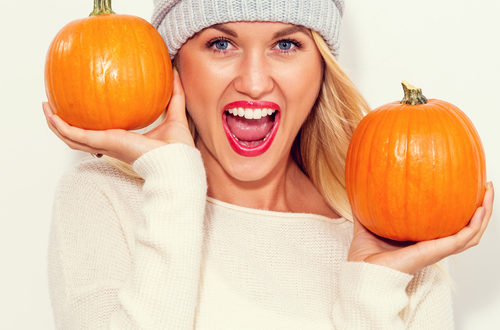 September 2022 Facial of the Month…
It's the perfect treat for your skin after a long, super hot summer!
Here's what we'll do…
Step 1: First Cleanse using Eminence's Monoi Age Corrective Exfoliating Cleanser
Wash away impurities and remove surface debris to experience smooth skin like never before. It's infused with exotic monoi oil & made with unique natural retinol alternative.
Step 2: Yam & Pumpkin Enzyme Peel by Eminence Organics
This enzyme removes dead skin cells, reduces the appearance of pigmentation, fine lines and sun damage (perfect for an after summer refresh). The natural enzyme content of yam and pumpkin leaves the skin appearing firm and radiant. There is no actual peeling from this treatment!
Step 3: Extractions
Step 4: Pumpkin Latte Hydration Masque
Restore your skin's natural moisture balance with this delicious masque! Vitamin E & Omega 9 nutrients combine in this dreamy puree of fresh pumpkin to fight the appearance of aging and environmental stress on your skin.
Step 5: Eminence's Cornflower Recovery Serum
Recover & detoxify with the power of cornflower, chamomile & hibiscus! This serum will improve the look of elasticity in your skin, giving you age-defying results.
Step 6: Apricot Calendula Nourishing Cream
This soothing cream carefully treats dehydrated & sensitive skin with the power of apricots, echinacea & aloe. The powerful combination will heal your skin while flax seeds regenerate & revitalize to produce younger looking skin.
Treat yourself for just $85