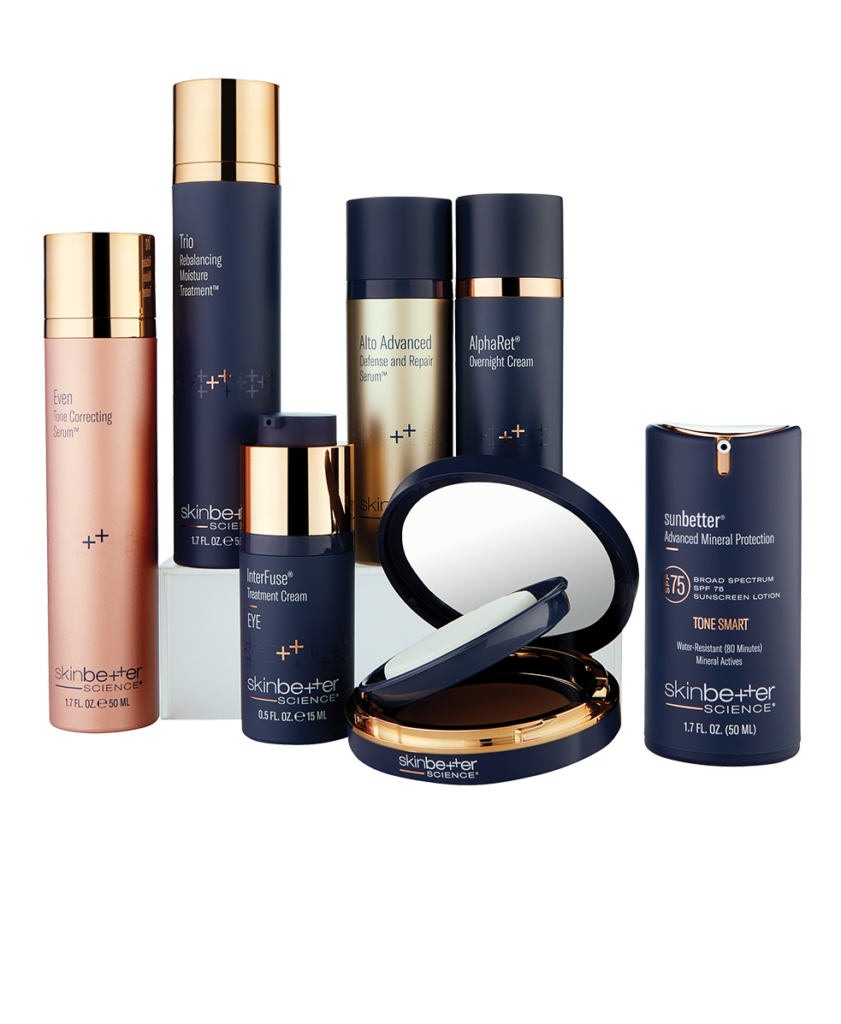 Treatment Detail*
SkinBetter Science
In 2016, SkinBetter Science set out to create a new paradigm in skincare, not only for patients, but for the physicians, nurses, aestheticians and surgeons who help patients achieve beautiful skin. Their award-winning products are backed by decades of rigorous clinical research and furthered by a continued commitment to the study of skincare science.
Only available through authorized providers, SkinBetter Science provides products that are results driven with few steps. Their uncomplicated approach to skincare is the reason Divinity brought them on. We've found that just one product can deliver remarkable results; two to three can change the way you feel about your skin! Our staff has been fully trained on this new line and can help formulate a skin care regime that's right for you.

AlphaRet Overnight Cream
A unique combination of alpha hydroxy acid (AHA) and a retinoid that leaves skin looking rejuvenated with little-to-no irritation.  
Benefits:  
Significantly reduces the appearance of fine lines and wrinkles in as little as 4 weeks
Combines two gold standard skin rejuvenation ingredients – a retinoid and lactic acid – to create a revolutionary double-conjugated retinoid
Provides moisture to help counteract dryness associated with traditional retinoid-based products
A potent blend of antioxidants helps neutralize free radicals
Has an "Intense" version for mature / more damaged skin