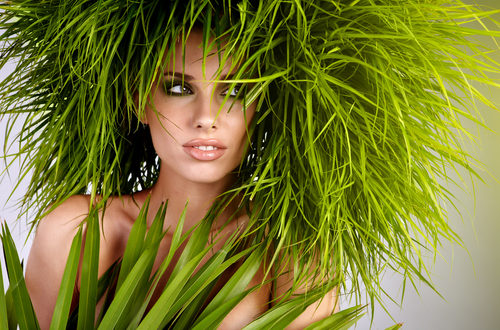 March Facial of the Month…
Frankie's Facial of the Month for March is…
THE EIGHT GREENS FACIAL by Eminence!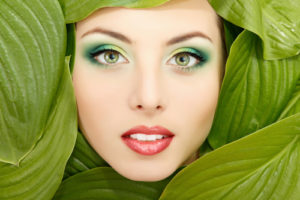 Treat the visible signs of aging in March with this powerful combination of organic phytoestrogens and antioxidants in the Eight Greens Facial by Eminence!  This 45 minute delight includes a deep cleansing, extractions, massage of the face, neck, shoulders, arms and décolletage, plus these three key products:
Eight Greens Youth Serum
This incredible product contains concentrated whole plant yucca, chasteberry and flax seed extract, which are all active ingredients in helping with the appearance of tight and bright skin.  It also contains Paprika, which invigorates and rejuvenates the look of skin and BioComplex – a booster of antioxidants, Coenzyme Q10, and Alpha Lipoic Acid to reduce the appearance of wrinkles and improve the appearance of skin.  The results… 
Epidermis appears firmer and tighter

The appearance of skin elasticity is improved

Skin appears less oily

Skin is more hydrated without appearing oily

Skin appears smoother and more silky
Eight Greens Phyto Masque (hot)
This is an Eminence BEST SELLER!  The unique masque will help improve hydration and the look of elasticity, improve the appearance of signs of aging, and normalize oily skin and prevent the appearance of breakouts. All to return your skin to its youthful looking glow.  It's Key Ingredients are Yucca, Flaxseed, Linseed & Hop Extract which are all powerful antioxidants, Paprika which invigorates and rejuvenates the look of skin, Honey that moisturizes and nourishes the skin's appearance & BioComplex. The results…
Immediate skin stimulation resulting in a rosy glow

Stimulation of blood circulation

The appearance of firm, fresh and smooth skin

Improved appearance of problem skin areas

Revitalized, more youthful looking complexion

Improved reduction in appearance of fine lines and skin texture
Eight Greens Whip Moisturizer
With many of the same ingredients as the other two in the Eight Greens line, this moisturizer will return your skin's appearance to it's healthy tone and youthful texture.  Sagging areas will appear to bounce back as you battle the signs of aging.  The results…
Skin appears firmer and tighter

Skin appears more hydrated and moisturized

Skin appears more hormonally-balanced and protected

Complexion appears more radiant, smooth and youthful
You don't need the Luck of the Irish to have beautiful skin this!
Book your Eight Greens Facial with Frankie in March for only $65!!!
Oh, and for even better results, add the 30 min. OPERA MASK LED Light Therapy Treatment for an extra $50
LED Light with Galvanic helps infuse the serums Frankie puts on the skin during the facial, helps rejuvenate skin, helps with skin tightening, rosacea, acne, skin tone & texture, increased blood circulation and gives an overall glow to the skin.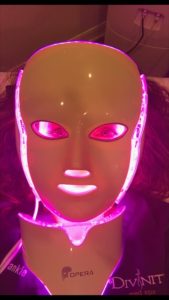 anti-aging
,
antioxidants
,
Beautiful Skin
,
beauty
,
Divinity Med Spa
,
Divinity MedSpa
,
Eight Greens
,
Eminence Facial
,
Eminence Organics
,
Facial of the Month
,
facials
,
firm skin
,
Hernando County
,
LED Light Therapy
,
March Special
,
medical esthetician
,
medical spa
,
MedSpa
,
OPERA Mask
,
Specials
,
Spring Hill