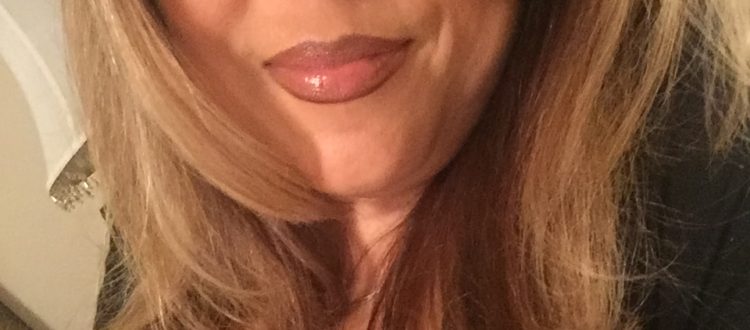 Celebrating Women of ALL Ages…
Celebrating Women of ALL Ages
The Decade Project
This month, we celebrate women – they are the heart & soul of the world; their endurance & strength are beyond what anyone can imagine; their intuition, attitude & confidence can move mountains if need be; and their friendship & loyalty can be incredibly fierce.  In our business, we talk to hundreds of women a week, and what we've found is that the only thing that sometimes slows these powerful beings down (for a few moments) is fear of getting older.
The 4 ladies of Team Divinity prepresent 4 different decades…
Kelly in her 20s,  Holly in her 30s, Frankie in her 40s and Tami in her 50s,
so for each week in May, we have been getting personal with each of them, asking these 4 questions:
How old are you?  
What's the best thing about being in your decade?  
What treatment at Divinity do you feel makes the most noticable difference?  
What skin care products can you not live without? 
We hope you find this enlightening, educational & entertaining!  
~~~~~~~~~~~~~~~~~~~
For our final week, here's the Manager of Divinity Med Spa…
TAMI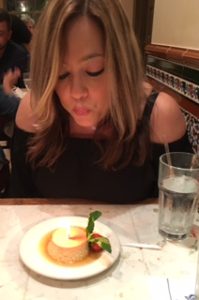 As the oldest of Team Divinity, I represent women in their 50's.  
   Turning 50 last year filled me with such mixed emotions – dread was the first one, I mean when I was younger, 50 was OLD!  And yet, I didn't feel old…I looked in the mirror and didn't look old; in fact I really liked the person staring back at me!  She was smart, experienced, confident, kind, and beautiful in a way she never realized before – she could say "no" when she wanted to, she could finally put herself first when she needed to, she knew the value in each day, and she loved herself as much as she loved those around her.  It turned out to be a really good year, and with my 51st Birthday just last week, let me assure you, my friends…your 50's are indeed FABULOUS! 
~~~~~~~~~~~~~~~~~~ 
  The treatment I've done at Divinity that patients' notice most is definitely Juvederm VOLUMA for my cheeks!  After losing weight, as I was approaching 50, I lost a lot of volume in my cheeks, causing a flatness in my profile, a hollowness under my eyes, deeper lines around my mouth, and a slight sagging in my jowls.  Voluma lifted my cheeks back up, giving me a more youthful curve, lessening my folds and jowls.  Holly's application of this incredible product on my orbital bones took away my eye "bags," making me look more rested. The finishing touch was Volbella in my tear troughs…it took years off my face!!!! Of course Botox helps to keep my eyes lifted and my forehead smooth & scowl free.
Another incredible treatment for woman in their 50's and beyond is Laser Resurfacing (or what we refer to as the 1540 treatment on our Palomar ICON laser) – it helps stimulate collagen deep below the surface, helps with wrinkle reduction and gives improvement to overall tone & texture of the skin – it's pretty amazing! 
 ~~~~~~~~~~~~~~~~~~~~ 
  Although I use a LOT of our products, there are two I couldn't live without!  First is TNS Essential Serum by SkinMedica – I call this the "Mack Daddy" of all products, and a must have for those serious about anti-aging.  It contains Tissue Nutrient Solution – a unique, balanced mixture of 110 growth factors, antioxidants and proteins that help rejuvenate the skin, plus peptides to support the skin.  The results are a reduction in the appearance of fine lines, wrinkles and age spots, while improving skin tone, texture and elasticity.  I LOVE IT!  It made a noticeable improvement within the first month of use, and leaves my skin feeling tighter, brighter and youthful.  I am hooked! 
The 2nd is also by SkinMedica – HA5 is a smoother/hydrator that, within minutes, plumps the skin giving it a silky, soft feeling, while reducing crepey skin under eyes and around the mouth.  My makeup just glides on over it – it's a must have!  Of course I've used Retin-A and Sunscreen for the past 10 years, and will forever – they are the foundation of any skin care regimen. 
~~~~~~~~~~~~~~~~~~~~ 
So this concludes our Decades Project.  Many of you have written or called to say that you've really enjoyed it – I'm so pleased!  But several have asked, "what about the 60s?" and to them I say this…I still have 8 years to go till I'm there, but I can honestly say I look forward to those years, and to embracing my 60s looking & feeling my very best, because I believe… 
With God (& Divinity MedSpa), all things are possible 🙂
xoxo Tami xoxo