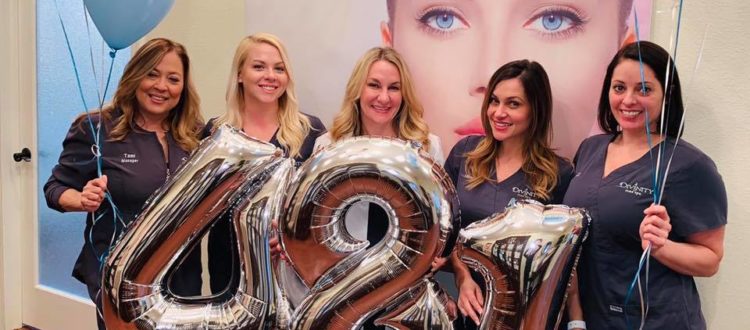 WE'RE AN ALLERGAN TOP 500 ACCOUNT
The list is officially out – WE DID IT!!! We ranked in the Top 500 of 56,192 Allergan accounts nation wide for 2018, and in less than 3 years! 🏆 That's TOP 1% – an accomplishment almost unheard of in a solo injector, new practice – a level we couldn't have reached without YOU!
Why is this so important? 
Allergan is the worldwide leader in aesthetics. Their closest competitor only has approximately 1/3 of the accounts that Allergan has nation wide. They sell multiple products, which is why most of their top accounts are plastic surgeons, who not only do the injectables & skincare, but buy a ton of breast implants, which helps to increase their level with the company. Being in their Top 500 is like winning an OSCAR in the aesthetics industry & we're so proud to put Hernando County in that spotlight!
This is cause for MUCH Celebration, so we are launching the following TOP 500 Specials!
🏆 The 1st 100 people will get $50 OFF 25 units or more of BOTOX with an Instant Rebate!
🏆 $500 OFF 4 cycles of CoolSculpting
🏆Spend $500 & receive a FREE gift
🏆Get $500 OFF 3 syringes of Filler (except .55 Volbella – 1st 20 patients only!)
Specials will run thru 2/14 or while supplies last!  Thank you, our trusted & loyal patients, for helping to make the impossible a reality!