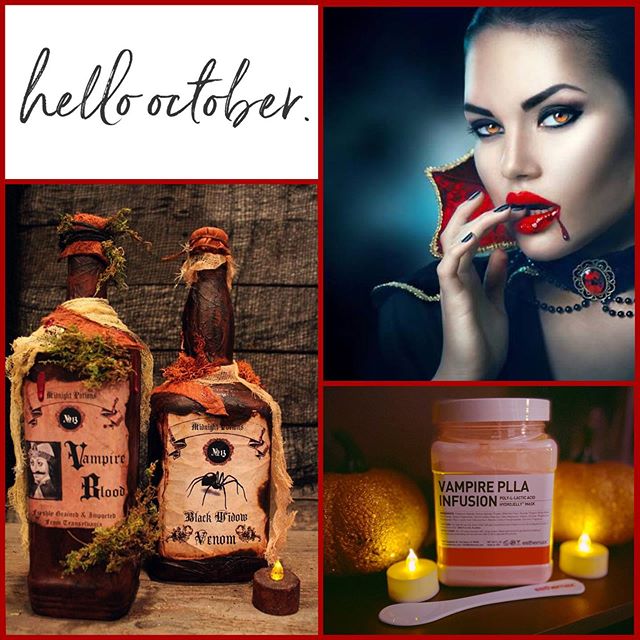 October Facial of the Month #2
This 45 minute facial is for our most DARING patients only…
It begins with the Red Currant Exfoliating Cleanser by Eminence which will energize your skin's look & feel. It's secret ingredient is the exclusive Youth Shield Antioxidant Complex which hydrates the skin to give it extra elasticity!
Next we will add the ghoolishly popular AHA Fruit Pulp Treatment which contains whole fruit pulp from apples and grapes to nourish, tone & brighten your skin. Lactic acid & naseberry help remove dead skin cells to refine the skin's appearance allowing more effective penetration of the next….
Vampire PLLA Infusion Hydrajelly Mask! This is a fine, fanged favorite because it helps loss of firmness and elasticity, puffiness & sagging skin PLUS fixes fine lines with it's collagen infused concentration of Poly-Lactic Acid. Ever wonder why Vampires stay forever young??? It's because this illuminating treatment infuses the skin with sculpting powder, making the skin younger, more radiant & wide awake looking – especially popular for those who never sleep!
We will end this spooktacular delight with the Red Currant Protective Moisturizer SPF 30, which leaves you with a refreshingly cool sensation from the sustained release of tea tree oil – great for breakouts & hydration – invigorating your skin's appearance so you'll be the glowiest Vampire on the block!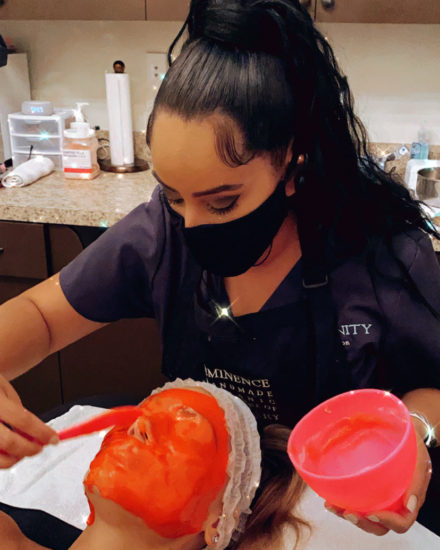 A spook-tacular deal at just $70