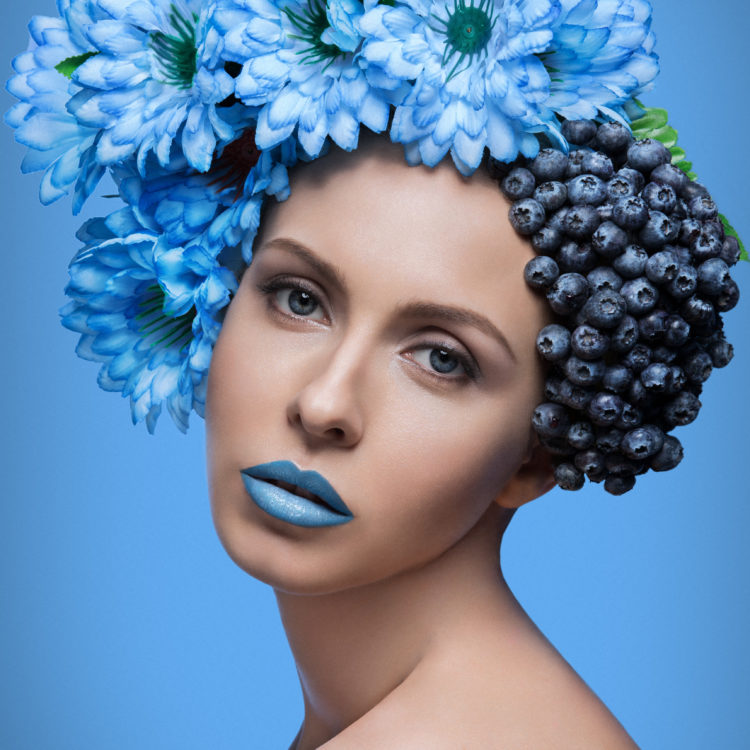 May's Facial of the Month
The Blueberry Firming Facial
Featuring The Australian Sheep Placenta HydroJelly Mask!
This ultra firming, power packed facial treatment is perfect for all ladies, young & old, with any skin type. It combines the powerful, natural antioxidants in our Eminence Organic Blueberries & Acai, with the collagen producing power of Sheep Placenta & 24k Gold for a whopping tight, glowing face! Here's what you'll get…
Step 1: Double Cleanse
•Cleanser 1- Firm Skin Acai Cleanser.  This cream cleanser also blends hyaluronic acid and seabuckthorn oil to restore the appearance of elasticity to the skin and present a more youthful look.
•Cleanser 2- Eminence Monoi Age Corrective Exfoliating Cleanser. Wash away impurities, remove surface debris and experience smooth skin like never before with this multi-action, exfoliating cleanser infused with exotic monoi.
Step 2: Eminence's Blueberry Detox Firming Peel
This stimulating peel will give you an amazing glow from the natural lactic acid in the blueberries, without the downtime of actually peeling!
The juice of the blueberry will help tighten pores, and is high in vitamins & antioxidants, which will leave your skin refined, purified, clear & radiant. Because this is a stimulating exfoliation process, you will feel the invigorating heat from the paprika, which will detoxify & energize the skin.
Step 3: Extractions
Step 4: Esthemax Australian Sheep Placenta with 24K Gold HydroJelly Mask
This mask is great for anti-aging, large pores, sun damage skin, stressed skin. Reduces skin sagging by stimulating collagen production for firmer looking skin. Helps to firm & tighten skin by providing building blocks of protein. Acts as a free radical scavenger, protecting cells from oxidative harm caused by free radicals.
Step 5: Eminence Firm Skin Acai Booster-Serum
This antioxidant-rich extra strength serum infused with Acai and Hyaluronic Acid from marshmallow plant reduces the signs of aging.
Step 6: Eminence Firm Skin Acai Moisturizer
Our Aestheticians will massage in this beautiful moisturizer that will hydrate and nourish your skin with rich shea butter and skin-plumping botanical hyaluronic acid. This targeted formula will boost the appearance of elasticity for younger-looking skin on your face, neck & decollate.
We created this incredible facial just for May as a way to celebrate all our beloved moms! 
Treat yours to it for just $70!