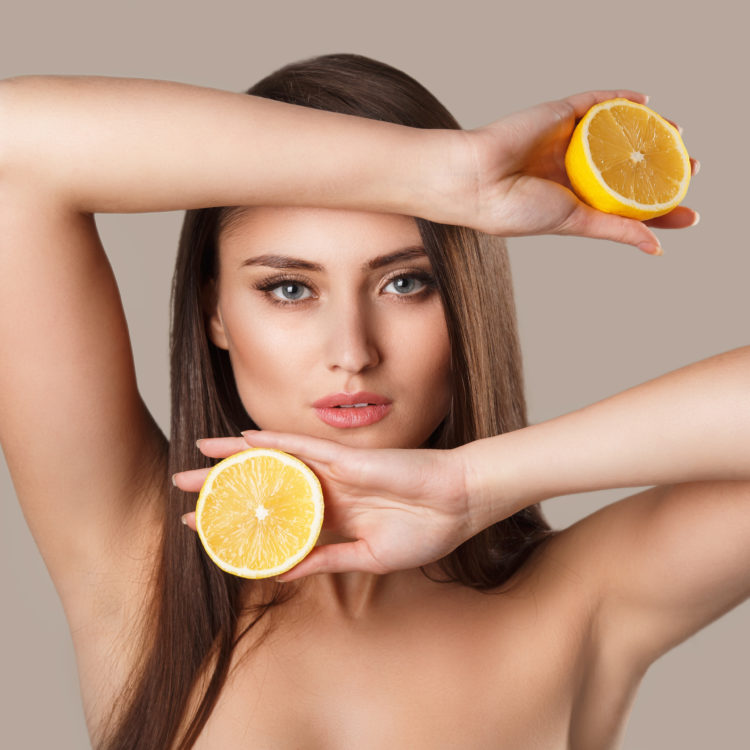 The Summer Citrus Facial
by Eminence Organics
As a Floridian, the most important thing is for us to maintain great skin health, which is really hard to do while enjoying your summer activities.  That's why we recommend these few very important MUST DO'S to all our patients:
Wear Medical Grade Sunscreen at ALL times – you can almost never escape the sun's rays in Florida!
Keep Hydrated – drinking water all day long is good for the body AND the skin!
Get Regular Facials – it may seem like a luxury, but in this state, it's a must! They rejuvenate & revitalize the skin, correcting the damage caused by sun & heat. Also, regularly exfoliating helps the skin better absorb much needed moisture!
June's Facial of the Month was designed with these things in mind. Here's what it entails…
Step 1: Cleanse with Stone Crop Gel Wash – For those with even the most sensitive skin, this Eminence Organics cleanser washes away impurities without drying the skin. The oil-free extracts help even skin tone & minimize the appearance of blemishes to leave a healthy complexion.
Step 2: Pear & Poppy Seed Microderm Polisher – This gentle exfoliating treatment polishes skin to perfection & smells delightful! Pear & apple pulp infuse your skin's appearance with bioflavonoids and antioxidants, so when the skin's roughness is washed away, all that will be left behind is a rosy looking complexion.
Step 3: Extractions
Step 4: Citrus & Kale Potent C+E Masque – This cream-gel mask for all skin types harnesses the natural power of Vitamins C+E that protect and improve the skin's appearance. A blend of citrus, leafy greens and avocado oil helps reduce the look fo drying environmental damage, fine lines and wrinkles.
Step 5: Citrus & Kale Potent C+E Serum – A lightweight, advanced serum that contains potent Vitamin C stabilized by botanically-derived ferulic acid, delivers antioxidants to help brighten skin, improve fine lines & reduce free radical damage from sun & pollution.
Step 6: Stone Crop Whip Moisturizer + Lime Refresh Tonique – The Aestheticians will finish with an incredible face, neck & upper body massage using the delicious smelling Stone Crop Moisturizer. Stone crop, a natural succulent that's been used for centuries as a first-aid plant, heals the skin, reducing the appearance of redness & gently clarifies the skin's appearance as it hydrates, leaving a natural glow. The refreshing Lime Tonique, also rich in Vitamin C, is then applied to end this citrusy summer, must have, skin protecting facial!
Don't miss it for just $70!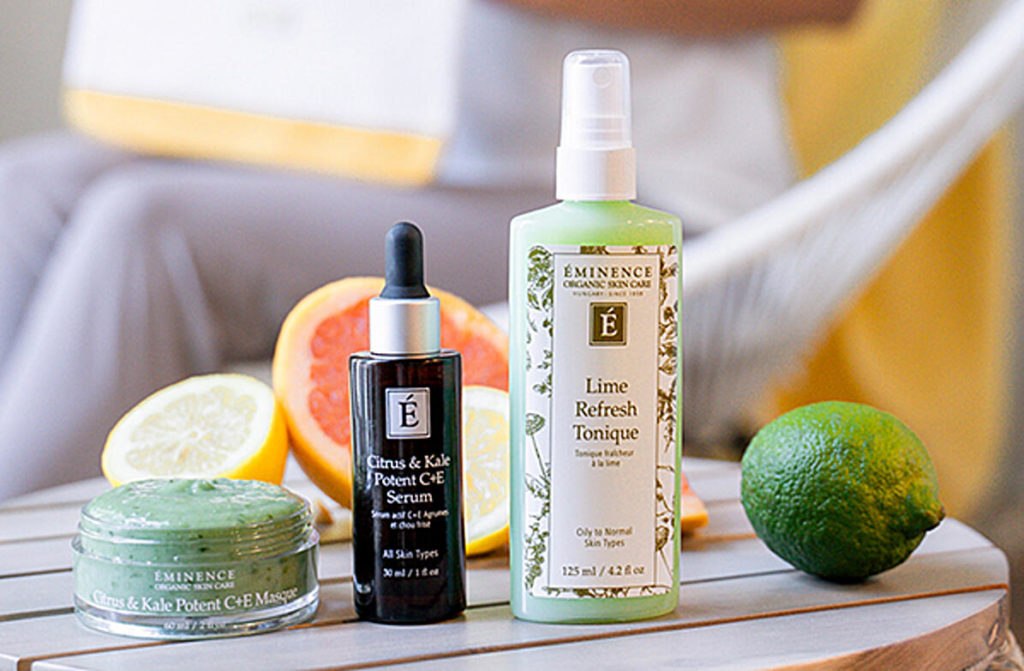 Make your Summer Citrus experience last all summer long by purchasing some of these 3 main steps for use at home!
Get an Eminence summer clutch bag with purchase while supplies last.