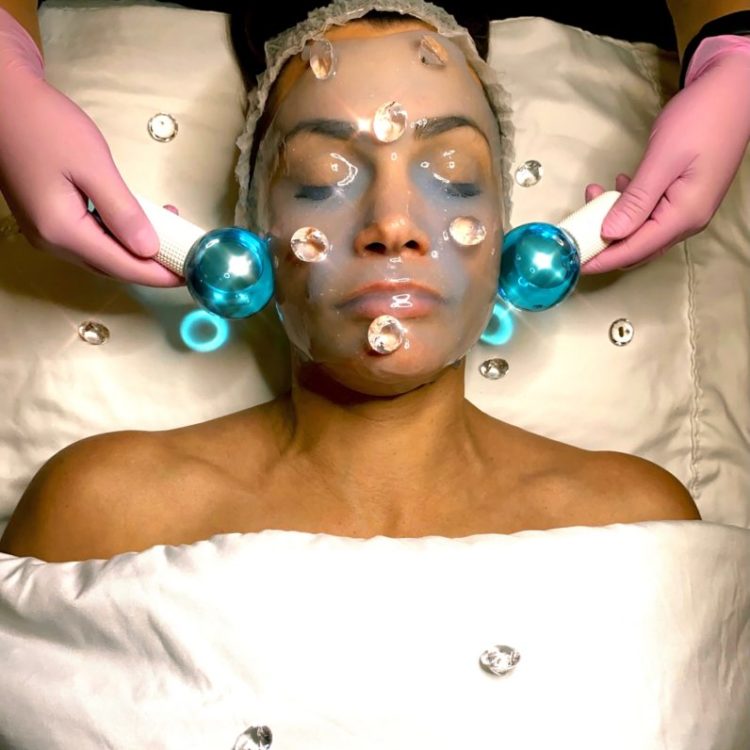 January 2023 Facial of the Month…
The Enchanted Frozen Facial
Our most popular facial of the year is BACK! This 45 minute facial delivers skin-revitalizing effects you can find only in the kingdom of Arendelle, until now!
Step 1:
We'll start with a thorough double cleanse with ZO Gentle Cleanser
Step 2:
ZO's Exfoliating Polish and the Activator (chemical and mechanical exfoliation) This wonderful polish has Magnesium crystals to exfoliate dead skin cells, creating a clear, smooth and even toned complexion. The Polish Activator promotes synergistic exfoliation and skin renewal with lactic acid to leave skin even smoother and more radiant.
Step 3:
Hot Steam & Extractions
Step 4:
The HYALURONIC ACID HYDROJELLY Masque. This Hyaluronic acid (HA) masque deeply moisturizes and improves skin's hydration by holding up to 5,000 times its weight in water – perfect for the winter months. HA & Organic Aloe Vera powder maintains lipid balance while increasing cellular renewal by improving barrier integrity and reducing evaporation, increasing your skin's elasticity, firmness and pliability!
Step 5:
ZO's Daily Power Defense & Growth Factor Serum will be applied as we perform The Ice Globe massage! Benefits of the Ice Globes:
💙 Removes under-eye darkness & puffiness.
💙 Eliminates redness, reduces pigmentation & shrinks pores.
💙 Stimulates circulation and oxygenates the skin.
💙 Soothes sinus pain, headaches and muscle tension.
💙 Accelerates product absorption.
💙 It feels AMAZING!
It's a Facial fit for a Princess…(for our young princesses, the ZO products will be switched to our Eminence Organics line)
You won't want to miss this New Year's treat at just $85!
~~~~~~~~~~~~
Add one of these treatments to this or ANY of our Facials this month:
ZO Stimulator Peel – $25  
This gentle, no downtime peel gives a beautiful glow that is loved by celebrities, providing that gorgeous red carpet glow
–Softens and reverses visible signs of sun-damaged skin.
-Increases skin tolerance
-Improves the appearance of age spots or freckles
-Helps with the appearance of hyperpigmentation
-Softens fine lines and wrinkles
-Stimulates the production of collagen
-Exfoliates skin for better product absorption.
Dermaplaning – $30
 -Gentle mechanical exfoliation that removes peachfuzz and dead skin from face, exposing fresh, bright, rejuvenated skin
-Minimizes appearance of fine lines and wrinkles
-Skincare products apply better, and work more effectively
-Helps treat acne by removing dead skin cells that clog pores
-Makeup looks amazing, making it a highly referred service by makeup artists
-Great for all skin types
-Natural, non-chemical service
-Accelerates product penetration, elevating immediate visible results in clients texture, tone, and brightness
Please be sure to tell us about the add-on when you schedule your appointment so we leave enough time!