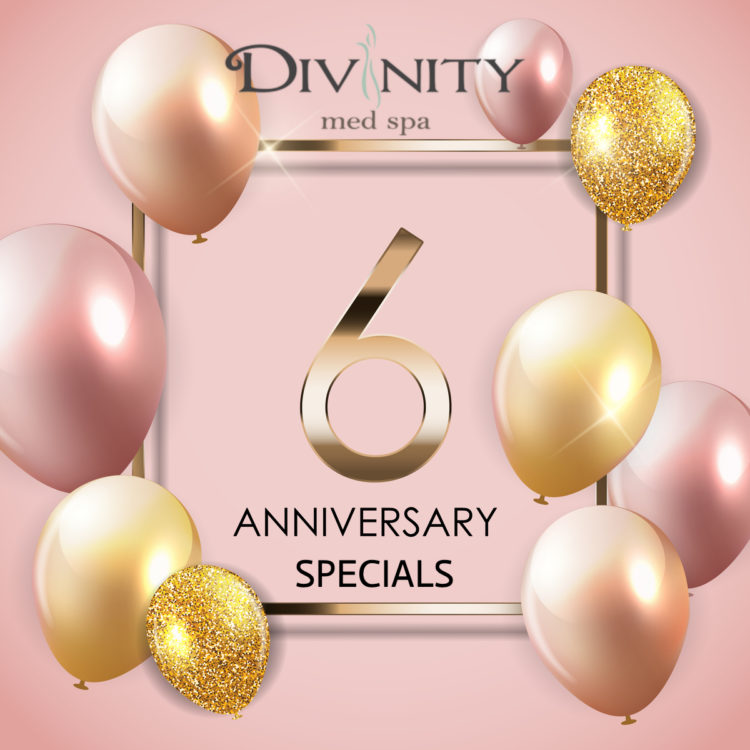 🥂
Cheers to 6 Years!

🍾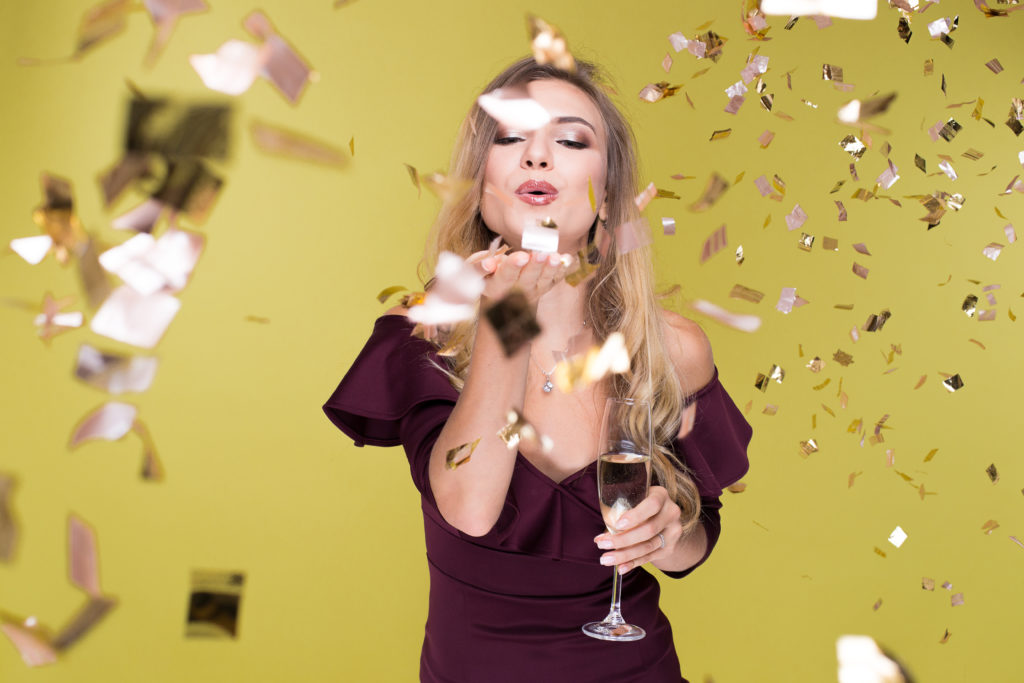 Celebrate our 6th Anniversary with us ALL MONTH LONG
with amazing SALES on EVERY Service & Product,
PLUS, extra Specials & Love just for YOU!
LET THE CELEBRATIONS BEGIN!
August 1 – August 31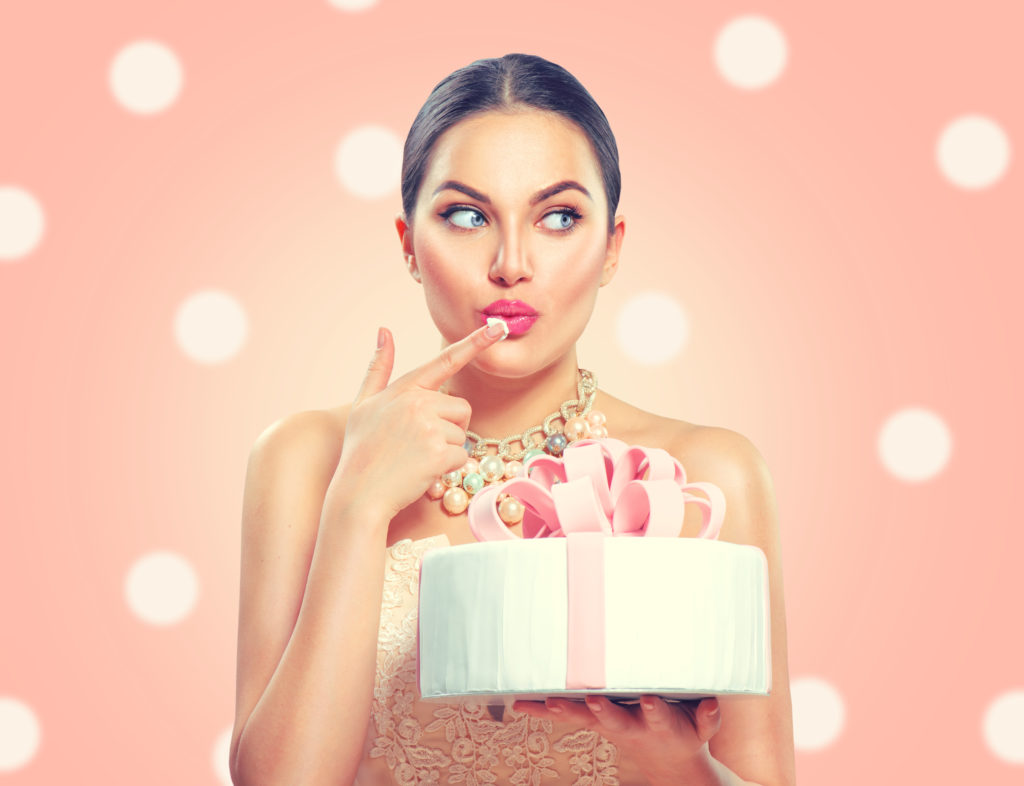 Bank Your Botox / Dysport
50 – 99 units @ $9.50/unit
100 – 300 units @ $9.25/unit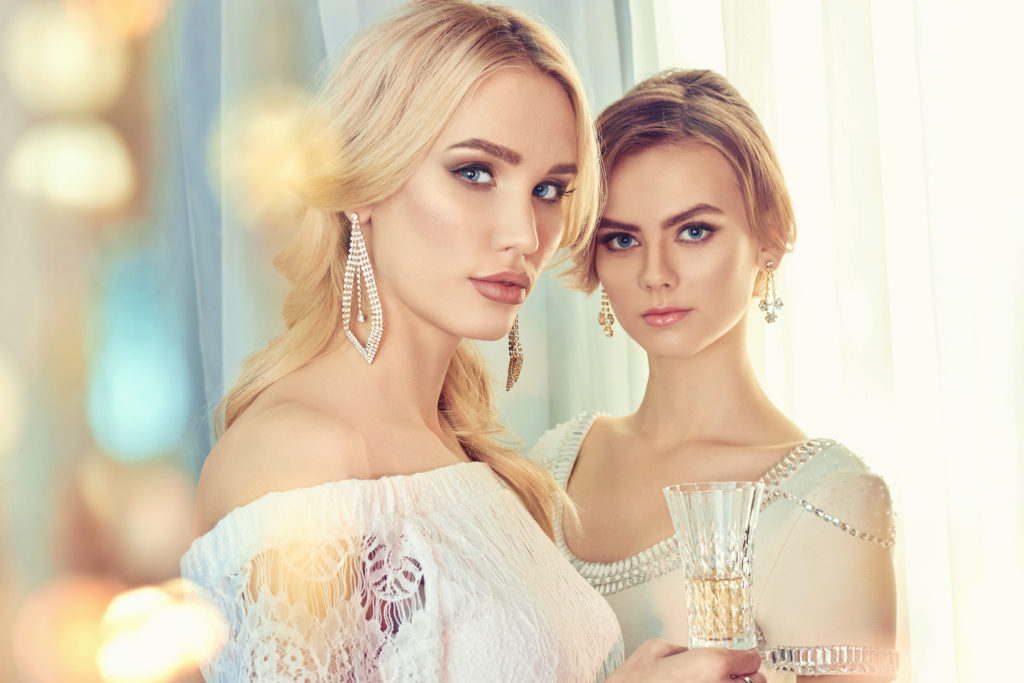 Filler Mix & Match!
Buy 2 syringes, Get 1 FREE
Choose from ALL Juvederm, Restylane & Versa fillers ~ Lowest price syringe is FREE!
Take $106 OFF a single 1ml syringe
Kybella Special!
$100 OFF per vial
InstaLift Special!
$1950 for 6 threads
---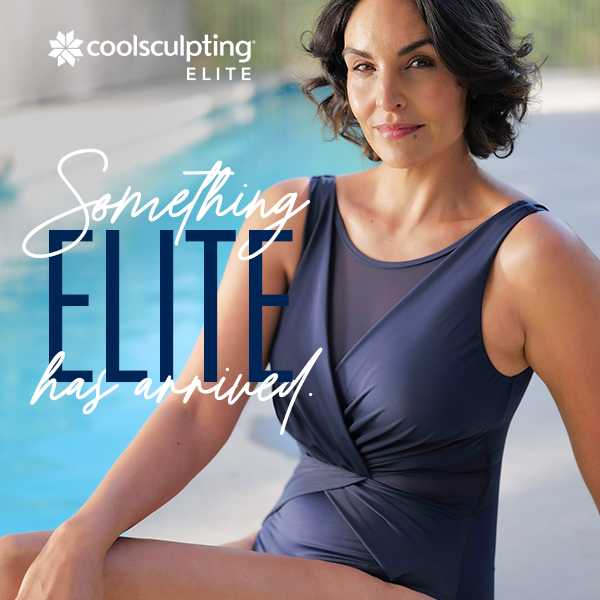 We are so excited to be one of the FIRST offices in the Tampa Bay area to offer this more advanced Fat Freezing technology to our patients!
What is CoolSculpting® Elite?
FDA-cleared, noninvasive body contouring technology
Eliminates up to 20-25% of treated fat cells for good in 9 different areas
Targets stubborn fat in the areas that bother you the most
Freezes twice the stubborn fat at once with our new dual applicators on 1 machine
New applicators are 18% bigger and can treat 31% more tissue
You will see FASTER results
Since we have 2 New Machines, we can now QUAD-Sculpt, treating 4 areas at once, saving you time
Improved package pricing
Schedule a FREE Consultation – you won't want to miss this – OR…
Mark your calendars for COOLSCULPTING ELITE DAY
Wednesday, August 18th ~ 11am – 1pm
Q&A on the NEW Elite Treatment with Holly & Amber, our CoolSculpting Manager
Watch a live demonstration
Get a private consultation to see if CoolSculpting is right for you
Lunch & Refreshments will be served
COOLEVENT PRICING
Enter to WIN a FREE treatment
---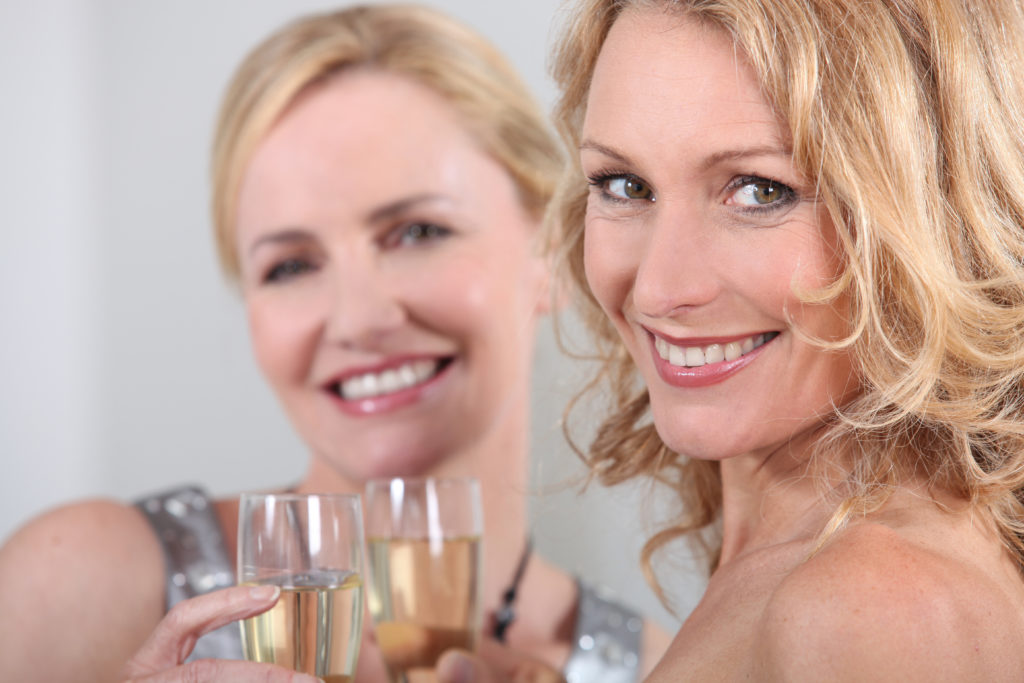 Morpheus8 Skin Tightening Special:
Get a FREE Neck Treatment with the purchase of a Face!
That's a $350 value!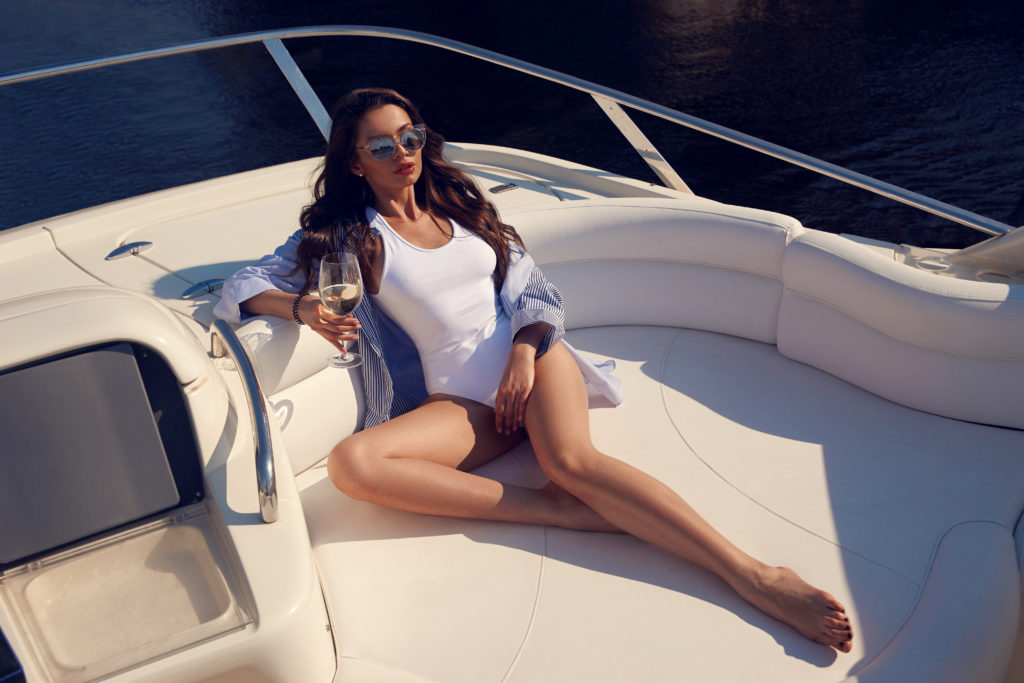 Laser Hair Removal
Get 40% OFF all packages!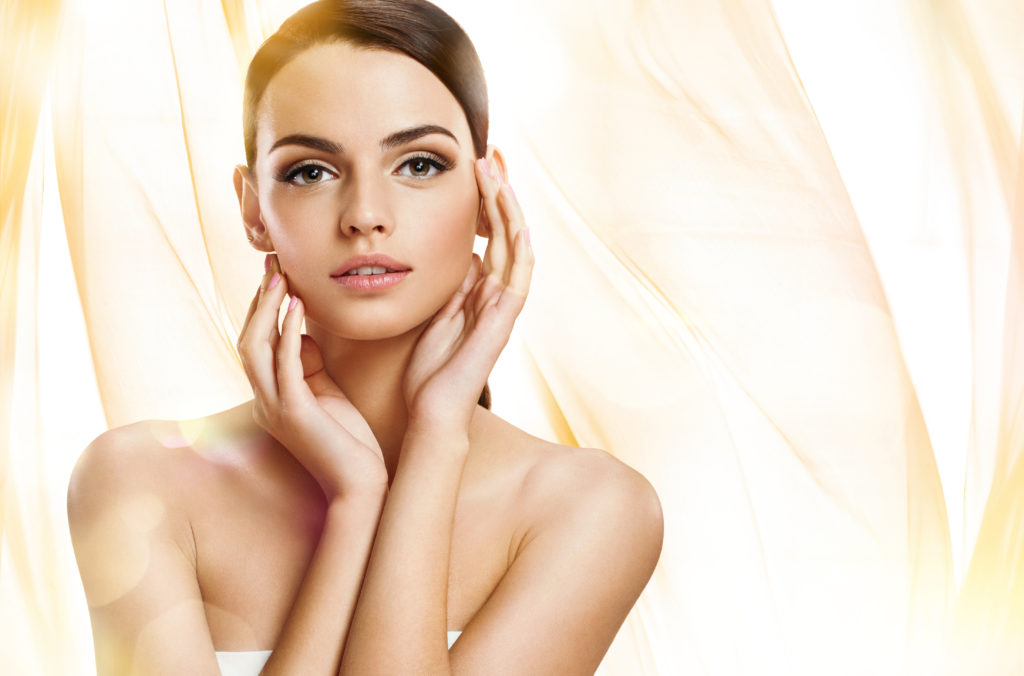 Laser Specials!
IPL – $196 each or Pkg. of 3 – $576
Get $200 OFF "3 for Me" Laser Treatment – just $496
This is a combination of IPL + 1540 Laser Resurfacing for the Ultimate Laser Facial!
MicroNeedling
$196 each or Pkg. of 3 – $576
MicroNeedling with PRP
50% OFF ~ just $376 with injections!
HydraFacial Deals:
Signature HydraFacial (1 hr.) – $146
Premium HydraFacial with Booster & FREE Dermaplaning – $196
---
Introducing…
The Diamond Glow Facial
Now Available at Divinity Med Spa
DiamondGlow™ is more than a facial. Unlike traditional wet facial treatments, which rely on chemical exfoliation to treat skin at surface level, DiamondGlow's™ patented recessed diamond tip wand delivers a next-level resurfacing treatment that deeply cleans and rejuvenates the skin. The 30 minute 3-step treatment…
Exfoliates to uncover renewed skin
Extracts to cleanse the skin & remove debris from pores
Infuses the skin with nourishing SkinMedica Pro-Infusion Serums
Leaving you radiant results that last! Just 1 DiamondGlow™ session enhances clarity and luminosity. You'll love your instantly dewy, brighter skin, infused with nourishing SkinMedica® Pro-Infusion Serums. But even better, you'll see continued improvement with each treatment.
Of course, the Divinity Aestheticians will add their own spin! The Signature DiamondGlow facial at Divinity will have an extra half hour of "love" including a custom mask & Eminence Organic treatment, face & upper body massage, leaving you feeling relaxed, refreshed, clean & glowing!
Try one this month for our Anniversary Special Pricing:
The Divinity Signature DiamondGlow Facial $146
A 60 minute experience including the 30 minute DG treatment + a customized skin treatment, mask & upper body massage. (reg. $225)
The Divinity Premium DiamondGlow Facial $196
The ultimate 60 minute experience including the 30 minute DG treatment with TNS Advanced + Growth Factor Serum infused, a customized skin treatment, mask, upper body & scalp massage + warm booties (reg. $250)
The Divinity Acne DiamondGlow Package $750
This includes 6 – 30 minute DG treatments with the SkinMedica Pore Clarifying Serum infused PLUS a FREE Clenziderm 3-step take home system by OBAGI ($150 value).
(reg. Acne DiamondGlow Treatments are $125 each – package gives you 1 FREE + take home products…a $275 savings!)
Ready, Set, GLOW!
---
Get Long Lashes with
LATISSE
5ml Kit ~ Just $146 (or)
Buy 2 – 5ml kits ~ Get a 3ml FREE!
---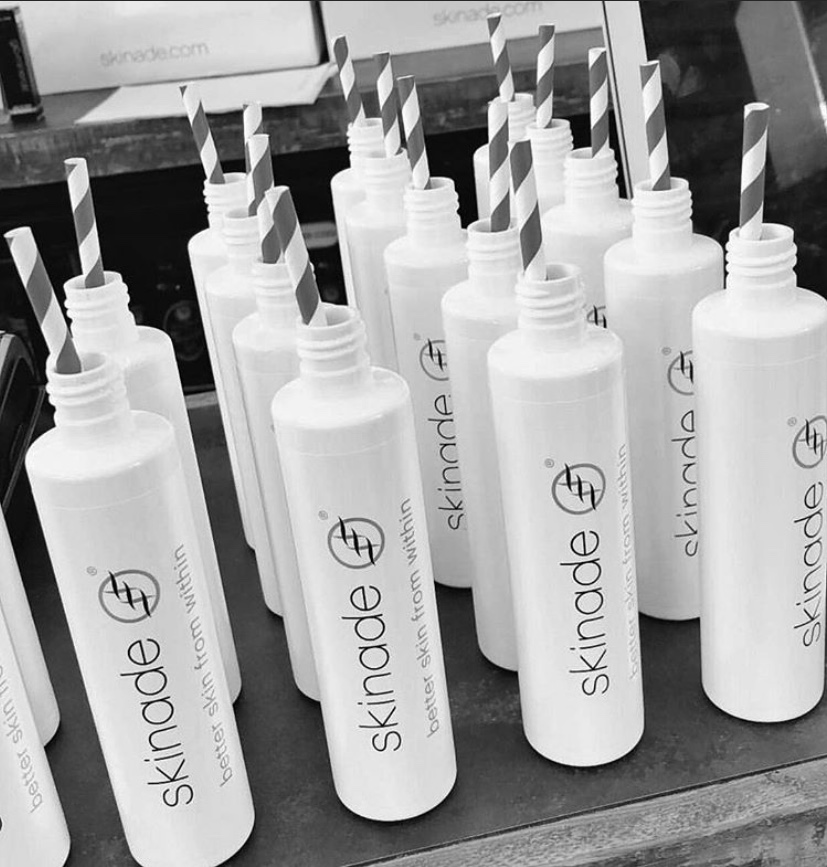 Get your 30 Day supply of
SKINADE
for just $150!
This amazing once daily drink increases collagen, evens skin tone, reduces fine lines, gives you energy as well as faster growing hair & nails! It contains vitamins B & C, Omegas 3 & 6, Biotin, Flaxseed & Folic Acid and is only 35 delicious calories! It's a WIN!
---
Product Sale!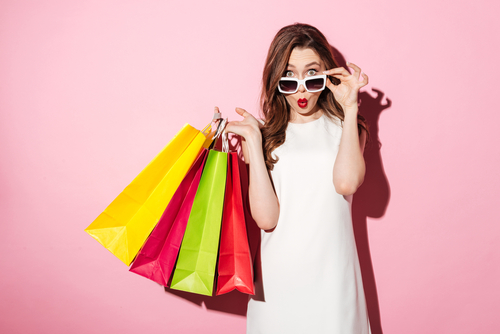 GET BUY 1 ~ GET 1 HALF PRICE
On: SkinMedica, Obagi, ZO SkinHealth, SkinBetter Science, EltaMD,
Baja Zen & Jane Iredale
---
This month ALL Specials may be called in & Banked!
---
Each year, our Anniversary Month is a time where we get to thank each and every one of you for your loyalty, support, referrals & love! It's a time to celebrate our growth & our successes, knowing full well that we couldn't have achieved it without YOU!
This year, we are back to opening our doors to all of you with 15 different events planned throughout the month! Please check out our Schedule of Events below and check our FaceBook & Instagram pages daily for who's coming & what they're offering!
For those coming in for appointments or to shop our boutique this month, you'll be a part of our BIG BIRTHDAY PARTY with fun decor, delicious treats, a signature drink, a Selfie Station & AMAZING Raffles!
Our Reps from Allergan, Galderma, Prollenium, Obagi, ZO Skin Health, SkinMedica, SkinPen, CoolSculpting, Eminence Organics, SkinBetter Science Elta MD, InMode Aesthetics & Jane Iredale Mineral Makeup have all contributed INCREDIBLE prizes for us to give away…watch for details on how you can Enter to Win!
Remember all the details will be on Facebook & Instagram, so be sure to follow us! Also, when you come in to see us, make sure you stop at our "Selfie Station" in the lobby and take a pic to enter our "Divinity Diva Contest"!
Here are the rules:
Take your selfie in front of our Divinity Diva wall

Post it on your own social media with the hashtag #divinitydiva

Make sure your settings are turned to public so we can see it on Facebook

Tag #divinitymedspapllc on Instagram so we can share on our story

One entry per person for the month BUT you can enter on both Facebook & Instagram (for 2 chances to win)
There will be 6 WINNERS chosen on Tuesday, August 31st!
2 – will WIN a syringe of filler each (up to a $650 value)
4 – will WIN 10 units of Botox each ($110 value)
---
Mark your calendar for these special days…
During the month of August we will be giving away FABULOUS Raffle Prizes! You may be eligible to enter these drawings by doing one or more of the following:
1. Come in for a service during the month of august and receive 1 ticket 🎟️
2. Make any purchase during the month of august and receive 1 ticket 
3. Spend $500, receive 2 tickets
4. Spend $1000, receive 3 tickets
5. Spend $2000, receive 6 tickets
6. Spend $5000, receive 15 tickets
7. Check in on Facebook upon arrival at Divinity, receive 1 ticket
8. Tag us in an InstaStory while you're here & receive 1 ticket
Drawings will take place on the afternoons of August
After each drawing, all tickets from the week will be discarded. Each Saturday will begin a new week, with all new chances to WIN!
We are so excited…hope you are too! 🎁
---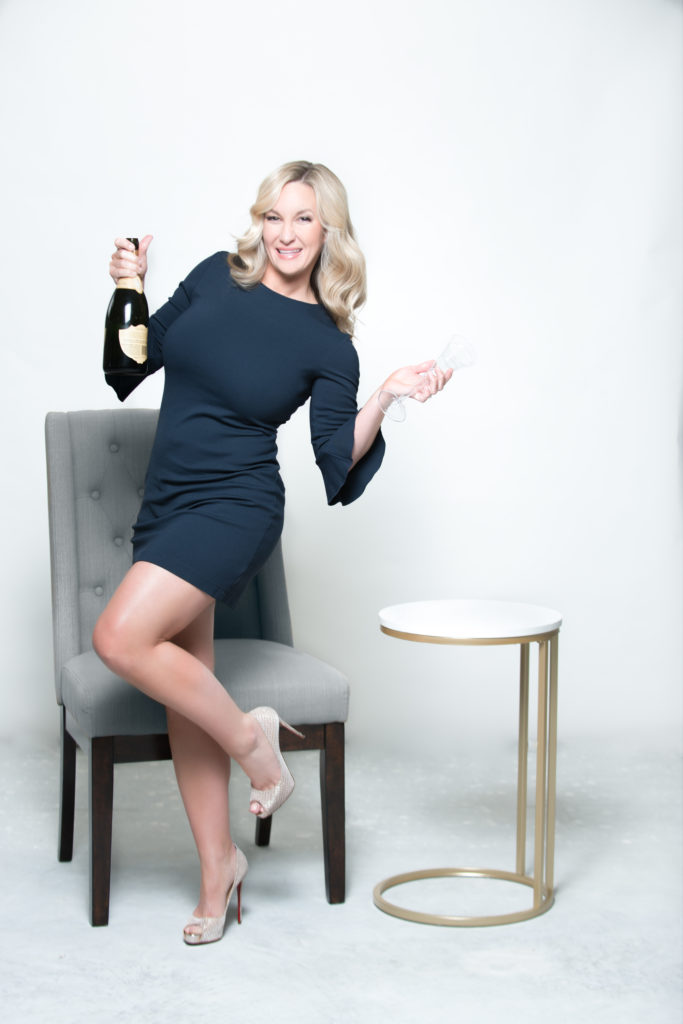 *Please Note*
We are expecting higher than normal call volume during this amazing month – if you are sent to voicemail, please leave a message and we will return your call promptly! You may also reach us by email, Facebook Messenger or text to our Divinity iPhone at (352) 231-5992.
Also, our providers tend to get booked up right away during our Anniversary Month, so please call soon and understand it may take a while to be seen. This is why we are making all specials "bank-able" – you may pre-pay and do your service at any time or any month!
We thank you for your patience & understanding as we try to give back to you all this month!
Cheers to 6 years!
xoxo
Holly 💋