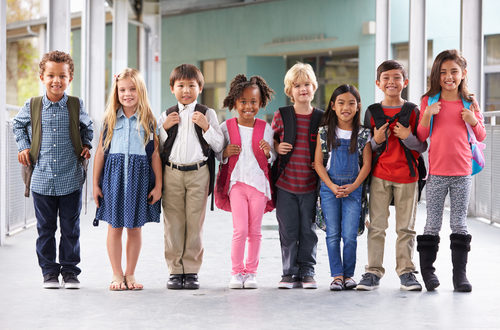 DIVINITY GIVES BACK!
Merry Christmas!!! It's time to GIVE BACK!
We have been so incredibly blessed this year & we owe it all to our VERY SPECIAL patients!  So, for the 4th year in a row, we'd like to give back to both YOU & an important local foundation this holiday season.
Won't you help?!?
Once again, we've chosen…

This local non-profit organization believes that EVERY child deserves good nutrition, and so their mission is to meet the needs of hungry children in Hernando County on weekends, holidays and extended school breaks.
Each week, they fill about 320 backpacks that contain six meals for the weekend and deliver them to the schools of our community. For the HeartF.E.L.T. children, who are identified as either homeless or needy by the schools, this is the only thing that keep them from being hungry on no-school days.
Operation HeartF.E.L.T. is a 100% volunteer run organization where 99.2% of all monetary donations go toward the purchase of food. To help buy that much needed food for the children, we're asking for your help…
Beginning today through December 28th, bring in a $25 Walmart Gift Card and WE'LL GIVE YOU 5 FREE UNITS OF BOTOX!!!
That's a $53.75 value, so you'll more than double your investment!
PLUS, at the end, Divinity Med Spa will MATCH the full amount donated by all of you!
Last year we donated a total of $2,800 – let's beat that this year!!!
What better way to GIVE BACK this holiday season than to insure no child in our community goes to bed hungry?! Please help!
For more information on Operation HeartF.E.L.T., visit their website at http://operationheartfelt.com