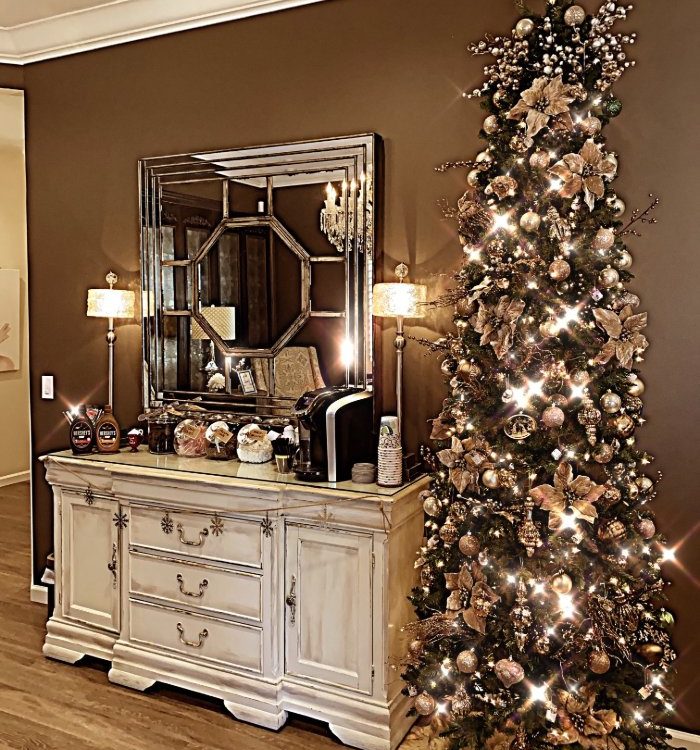 December Happenings at Divinity…
Month Long Specials:
$50 OFF each 1cc syringe of ANY Juvederm Filler
Get $100 OFF the combo of Dysport + any Restylane Filler thru Aspire Rebate while supplies last!
20% OFF Laser Hair Removal
Our Signature Microderm Facial – $99
$125 OFF SkinPen MicroNeedling Treatments
Our Signature HydraFacial – $159
Premium HydraFacial with Growth Factors Booster – $199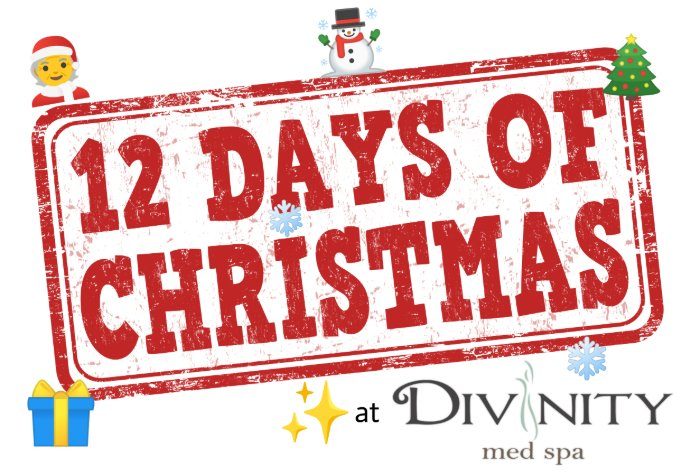 Begins December 8th
As we countdown to Christmas, each weekday morning at 8am, you will receive an email with the Holiday Special of the Day! (It will also be posted on FaceBook, Instagram and our Website under NEWS) Most of them will be THAT DAY ONLY, but a few great ones will last 2-4 days!
You may E-mail, FaceBook Message, Call or Stop In to pre-pay for the Special, bank it for the future, pick up at a later time or put it on a Gift Certificate to give as a gift!
Throughout the 12 Days of Christmas, our wonderful Reps from many of the companies we use will join us at Divinity, bringing knowledge, food & drinks, raffle prizes and special treats! Your daily email will let you know who's coming – Please stop in and visit with them if you can!
ARE YOU EXCITED?! WE ARE!!!
---
We ALWAYS have 2 Aesthetician's on staff, so come for a facial with your mom, sister, best girlfriend or favorite guy and enjoy some time together in our Relaxation Room, sipping champagne or rosé, indulging in delightful chocolate, and catching up on all the gossip!
---

You know Santa can't do everything all by himself…that's why our "Divinity Elves" will be out & about helping him spread Christmas Cheer!!!
Be on the lookout for them all over town each Wednesday in December! They'll be handing out presents to unsuspecting people at area businesses, schools, stores, even gas stations!
We will be tracking them closely and sharing all the fun – if you see them, take a pic & share with us!
This year, watch for their adventures on our Instagram and TAG YOUR BUSINESS on their posts if you'd like them to stop by!

Not sure what to get her? We've got the PERFECT solution…
a Divinity Gift Card!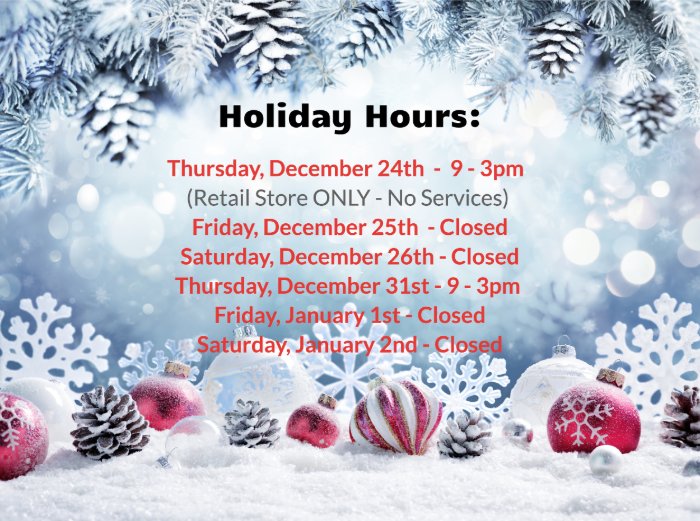 A message from Holly:
As we enter what is typically our busiest month of the year, I can't help but feel tremendous gratitude…in the midst of a global pandemic, a year where many small businesses struggled to survive, I'm grateful that our community stepped up and embraced Divinity. This year, we've seen more patients than ever before – both new faces & old favorites – and we have risen to greater heights with ALL our vendors, including ZO Skincare, Eminence Organics and the Top 2 injectable companies in the country, Allergan & Galderma!
I am grateful for my incredible staff who has been able to create a warm environment where patients feel safe & loved, where they get the best treatments, products and education in our beautiful new building…it's everything I could have ever dreamed of for our business & patients.
I am grateful for each and every one of YOU for choosing us, for trusting us, for referring your friends to us, for treating us like family…it means the world to Daniel & me!
And most of all, I am grateful to God without whom none of this is possible!
We wish you a beautiful Holiday Season filled with Health & all the Blessings you so deserve!
xox HOLLY xox