Treatment Info
Treatment Detail*

SkinMedica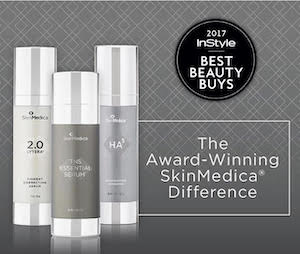 This Allergan owned skincare line prides itself on advancing the science of skin rejuvenation. They've dedicated years of research to formulate advanced skin care products that deliver optimal results for patients and the physicians who care for them. Their products work with your skin's natural healing properties to help you achieve transformative results from the inside out.
Their key products are used worldwide by medical experts and are top sellers at Divinity. They include products that help with skin conditions such as photodamage, age-spots, acne, oily and dry skin – and include these staples:
TNS Recovery Complex®
The first topical growth factor solution with our patented Tissue Nutrient Solution (TNS®) is clinically shown to reduce the appearance of skin discoloration and improve the appearance of fine lines and wrinkles.
TNS Essential Serum®
With more clinical studies than any other growth factor product in the market today, this all-in-one skin rejuvenating treatment improves the appearance of fine lines, wrinkles, skin tone, and texture.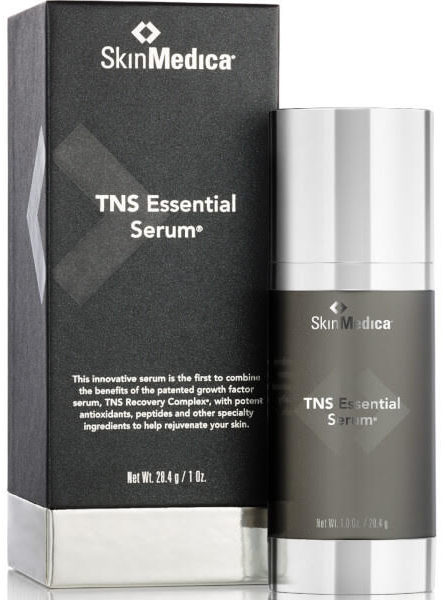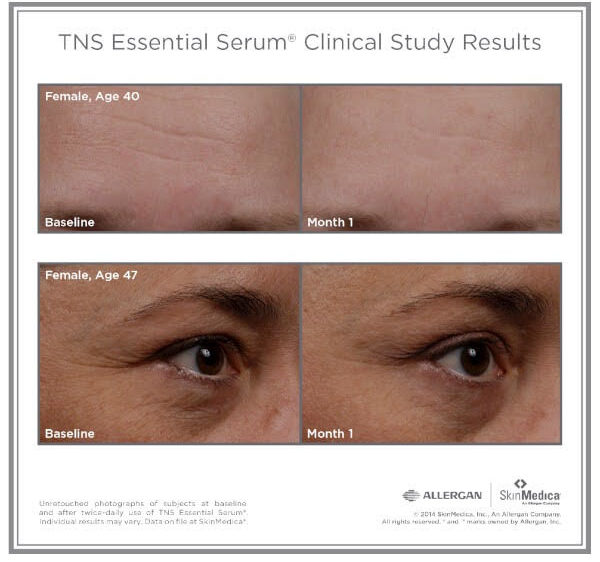 Lytera® 2.0 Pigment Correcting Serum
Lytera® 2.0 is an advanced Pigment Correcting Serum, formulated to address the appearance of stubborn skin discoloration for a variety of skin types and ethnicities.
Retinol Complex
SkinMedica's three varying strengths of retinols enhance skin's radiance, tone, texture, and resiliency.
Total Defense + Repair
Rejuvenating superscreen powered by SOL-IR™ Advanced Antioxidant Complex to provide comprehensive protection beyond UVA/UVB rays, while supporting skin's ability to restore itself.
HA5® Rejuvenating Hydrator
Powered by SkinMedica's exclusive VITISENSCE™ Technology, HA5® Rejuvenating Hydrator provides immediate smoothing in the appearance of fine lines and wrinkles. It also supports the skin's natural ability to replenish its own hyaluronic acid (HA) for overall skin health.
Because this line is owned by Allergan (makers of Botox, Juvederm & CoolSculpting), you may use and earn Brilliant Distinctions points. Sign up for the Brilliant Distinctions Program by clicking here.
You may shop for SkinMedica products through our website by clicking on the SHOP button on the top right! You'll get a 15% discount, 2-day FREE Shipping and a gift with purchase!
For a personalized skin care regimen, schedule a free consultation today! (352) 606-2980