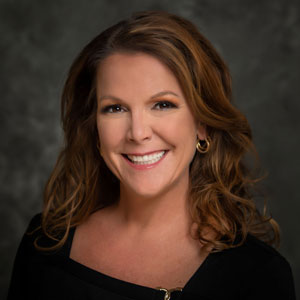 Nora graduated High school in the neighboring town of Zephyrhills, Florida. Her professional career started in the Insurance industry. Being a licensed 220 agent and 218, she was able to sell all lines of insurance, and soon began managing insurance corporations with numerous offices in multiple counties to include, Polk, Pasco, Lake and Hillsborough. This was a fulfilling career for 18 years. Following her great passion to help others and be of service, she proceeded to gain a degree as a Registered Nurse in 2007, and went on to work in the Acute care/Hospital setting since. Knowing that the health care modality is not a one size fits all, she gathered experience in numerous settings to include Charge RN and Management, Emergency room, Medical surgical, Same day Surgery, Progressive care and Intensive care units. All turning out to be rewarding experiences for Nora.
With life "coming full circle," she says, the opportunity to support Holly at Divinity Med Spa, is another wonderful experience. "Divinity Med Spa with the faith filled Christian atmosphere, is an inspirational place to work. The staff is delightful, and I am looking forward to this next chapter in my life," says Nora.
Nora, originally born in Manchester, New Hampshire, moved to Florida when she was 4. She has three grown children, that have blessed her with 6 amazing grand babies! She was remarried in 2012 and gained 4 additional grandchildren! She enjoys fishing and the country lifestyle. Animals are a large part of her spare time – from cows, horses, dogs, 1 cat and chickens, she gets plenty of opportunities to help and be of service at home on her farm as well. Church is also a huge part of Nora's life, teaching Sunday school and attending the local family church makes life continue effortlessly.
We are thrilled to have Nora's expert skills behind the scenes here at Divinity, keeping us on the right track, making sure we can be our very best for you!