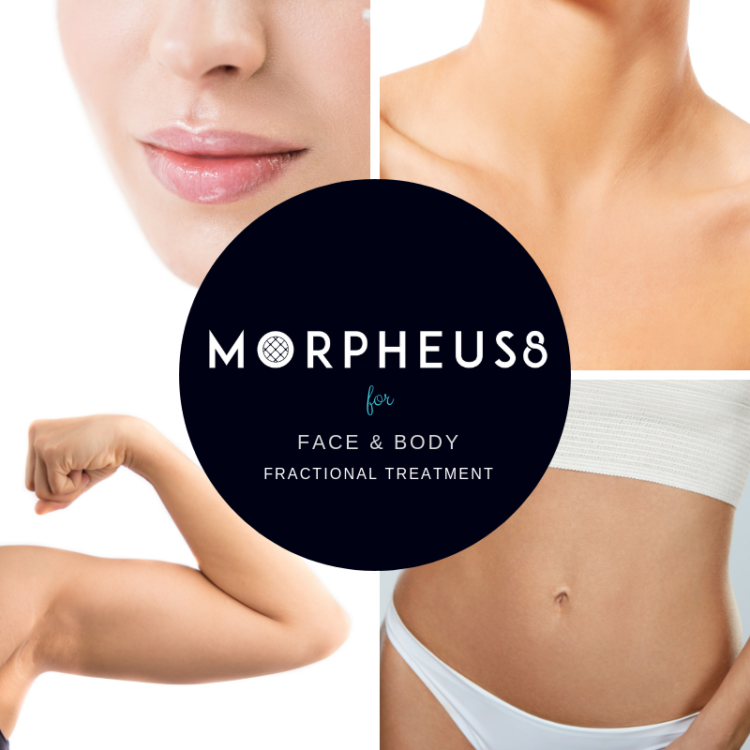 The NEW Morpheus8 by InMode is Here!
In the last four years since we opened our doors, I've been getting the same question from patients: What can I do for saggy skin? What are treatment options are available for my skin laxity? I've had my eye on a Microneedling with RF machine for a few years and have been closely following a few different brands. Until now, we just didn't have the space for one more machine BUT now with 10 treatment rooms, we are finally able to offer what is, in my opinion, the best Microneedling with RF machine on the market…the Morpheus8 by InMode. At the last conference I went to, a colleague of mine raved about her experience with this machine, and after I saw that in 2019, it had a RealSelf worth it rating of 97%…I knew this was the machine for Spring Hill!
What is microneedling with radiofrequency (RF)?
Microneedling is a skin treatment that involves creating tiny punctures in the skin to trigger the body's natural collagen production. Radiofrequency relies on waves of energy to heat underlying skin tissues. The heat triggers collagen and elastin production. The combination of the microneedling with radiofrequency is tightening, firming, and plumping of one's skin.
What makes Morpheus8 different from other microneedling treatments?
The Morpheus8 is FDA approved as a Subdermal Adipose Remodeling Device (SARD). This means that at powerful settings, the Morpheus8 can sculpt or remodel the fat under the skin. At more superficial settings, it can improve the texture of the skin, providing smoothing, tightening, and improvement of scars and dilated pores.
How is the treatment performed?
The skin is first prepped with a topical numbing cream. It's then prepped with an anti-bacterial cleanser. As a courtesy, we also offer Pronox (laughing gas usually used in a dentist office) which can help patients feel more relaxed during the treatment. A face treatment usually takes about 15-20 minutes. After the treatment is over, a cream rich in growth factors OR Platelet Rich Plasma (PRP) will be placed on the skin. The open microchannels in the skin from the microneedling treatment will act as a sponge to the growth factors that are applied.
How many treatments will I need?
We recommend a series of 3 treatments, spaced 4-6 weeks apart. Patients that are treating acne scars or stretch marks may require 4-6 treatments.
Will I have any downtime and when can I wear makeup after the treatment?
The downtime will be similar to a microneedling treatment. You'll likely notice some mild redness and pinpoint red marks to your skin for roughly 5-7 days after your treatment. We recommend that you avoid applying make-up for the first 24 hours after your treatment.
To learn more about a Morpheus8 treatment or to schedule a complimentary consultation, please call our office (352)606-2980.   We'd love to help you start the journey to a more confident you!
Individual results may vary