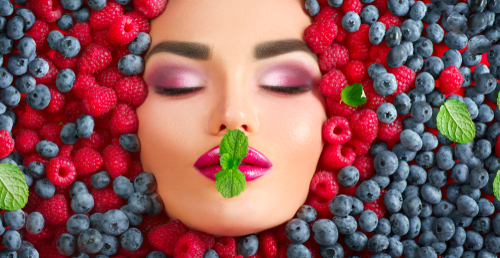 SEPTEMBER'S FACIAL OF THE MONTH
THE BERRY DETOX & PORE REFINING FACIAL
By Eminence Organics
This month's facial is an amazing mixture of powerful berries that will dextox & firm the skin while tighten pores and reducing fine lines…perfect for your fresh fall look!
It all begins with the Red Currant Exfoliating Cleanser, which contains protective antioxidants that will energize, hydrate & invigorate the skin. Next will be Eminence's professional Blueberry Detox Firming Peel that contains a combination of blueberry juice, raspberry juice, blackberry juice and pineapple extract, plus lactic acid to remove dead skin cells, deep clean your pores and improve your skin's texture. While this "no-peel" peel is on, our Aestheticians will give you a fabulous hand treatment using the Blueberry Soy Sugar Scrub!
Next step is the Raspberry Pore Refining Masque, filled with vitamin c and bioflavonoids, honey, blueberry & blackberry juice & Co Q10, this masque tightens the look of pores, softens & firms skin and improves elasticity as well as moisture. While this masque is on, you will enjoy a delightful upper body massage.
Last, the girls will apply our best selling Rosehip Triple C&E Firming Oil that soothes, hydrates, plumps and protects the skin from environmental stressors – plus it smells amazing!
This 45 minute facial is POWER PACKED and sure to leave your skin looking it's best for just $70…schedule yours today!