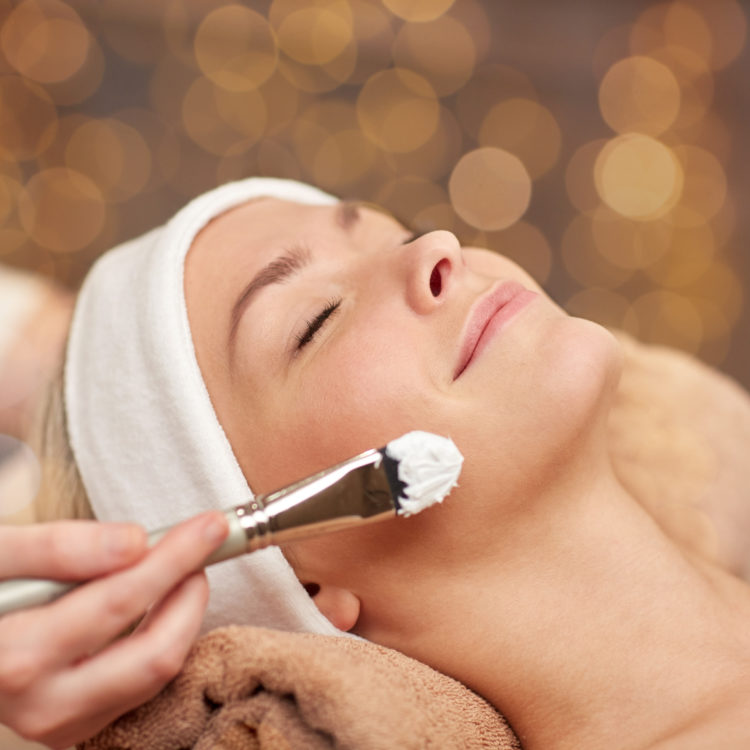 September Facial of the Month…
Mangosteen Refining Facial




After spending so much of our summer indoors under self-quarantine, our dry, dull skin can look like it's lapsed into hibernation too. Where did the glow go? Eminence Organics' antioxidant-rich Mangosteen Collection with proprietary Lactic Acid Complex comes to the rescue! This facial provides a complete surface & pore-refining treatment by removing impurities & dead skin cells while minimizing pores & smoothing the look of skin – and the best part is, you will experience immediate results!!!

Our facial begins with a double cleanse using our Mangosteen Daily Resurfacing Cleanser.

This milky gel lightly lathers to slough off dead skin without manual exfoliation or over-stripping. The Lactic Acid Complex and Mangosteen (an exotic, tropical fruit from Southeast Asia that's filled with antioxidants and vitamins) in this cleanser work together to restore a smooth, radiant complexion.

Next you'll be treated with the Mangosteen Lactic Pro Peel 10%.  

This professional-only lactic acid (no-peel) peel removes surface build-up and minimizes pores, leaving skin supple and radiant, smooth and conditioned. This revitalizing peel is self-neutralizing and non-irritating, even for sensitive skin.

Our favorite Citrus & Kale Potent C+E Masque will then be applied.

This potent, cream-gel mask for all skin types harnesses the natural power of Vitamins C+E and gives a boost of nourishing vitamins for the skin. A cocktail of citrus, rhubarb extract, leafy greens and avocado oil forms helps reduce the appearance of sun damage and fine lines and wrinkles.  While this masque sits, you will receive an amazing neck, shoulders, arms & décolletage message!

The best selling Mangosteen Daily Resurfacing Concentrate goes on next.  

It gently resurfaces & refines pores to refresh the skin's natural appearance. The mangosteen in this leave-on concentrate promotes radiance while the Lactic Acid Complex removes and prevents dirt and dead skin buildup.

The finishing touch will be the amazing

Mangosteen Gel Moisturizer

and 

Lilikoi Light Defense Face Primer SPF 23.

 

The unique, 

lightweight Mangosteen moisturizer begins as a dewy gel, then beautifully melts into the skin as a cream moisturizer giving a photo-ready complexion because of it's pore-minimizing, hydrating formula with matte finish.  The illuminating Lilikoi face primer visibly improves the appearance of skin exposed to blue light stress and helps prevent sunburn.  It's subtle illuminating properties give the skin a healthy, "lit-from-within" effect, resulting in a glowing, radiant complexion. 

 
You won't want to miss this powerful Facial of the Month for just $70!