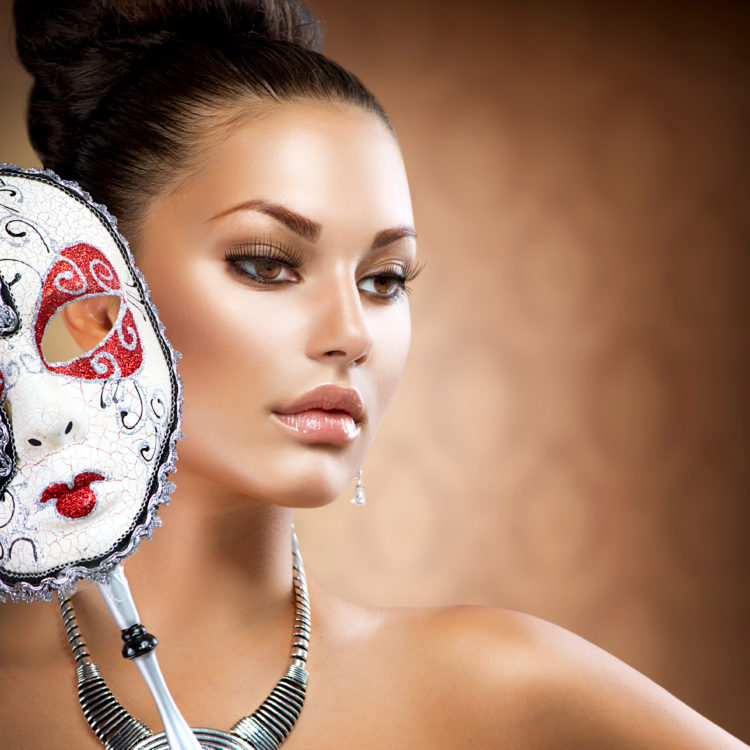 It's BOOtox Time!
Botox ~ Buy 30 units ~ Get 10 FREE
*Must use a portion of the 40 units before banking the rest
*May use Allē rewards (formerly Brilliant Distinctions – read below)
---
IMPORTANT NEWS…
Introducing Allē to Divinity Med Spa!
Allē is the NEW Loyalty Rewards Program by Allergan – taking the place of Brilliant Distinctions! Brilliant Distinctions Members will have to migrate their BD rewards into Allē points through their BD app or at: Alle.com
When making the transition, make sure you log in using the button that says "Join using Existing Brilliant Distinctions Account." (If you have BD now, do not create an individual Allē account without using this option!) You will need your password to make the transition – If we set up your BD account for you, your password is: Divinity1
Allē rewards you with points for almost ALL your aesthetic treatments at Divinity including our Facials, MicroNeedling, HydraFacials, Peels, PRP & Laser Treatments – even Dysport, ZO Skin Health & Obagi products – as well as Allergan's Botox, Juvederm Fillers, SkinMedica & CoolSculpting! Yes, she supports us in EVERYTHING we do, making her the perfect BFF!
Allē members get 200 points for every Allergan brand treatment and 50 points for the other aesthetic treatments. Of course, Points = Cash Off your Botox, Juvederm, CoolSculpting & SkinMedica products at checkout!
Last but not least, with Allē, you no longer have to wait 90 Days between Botox treatments!!! You can earn points for up to 8 treatments per year!
Team Divinity is happy to help you with this exciting transition! We believe Allē will be an amazing addition to us all! Click the link above to get started, but if you can't figure it out on your own, we will walk you through it all at your next visit to Divinity!
---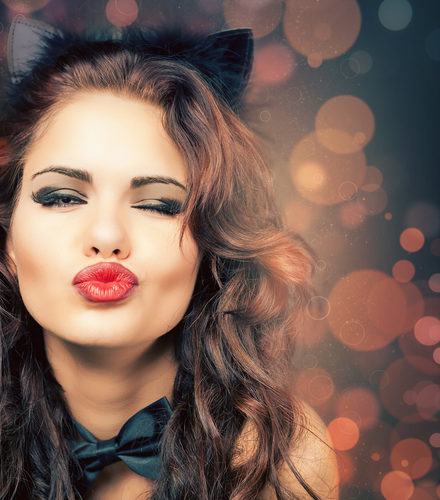 Frightening Filler Special….
Get $100 OFF a syringe of Juvederm Voluma
Get $125 OFF a 2nd syringe of ANY Juvederm
Get $200 OFF a 3rd syringe of ANY Juvederm
You may use Allē Points too!
*excludes .55cc Volbella
WANT LIPS?
Get $50 OFF Restylane Kysse
Get $75 OFF Versa
Say Good-bye to your double chin with KYBELLA
Buy 1 Vial ~ Get 1 Half Price!
---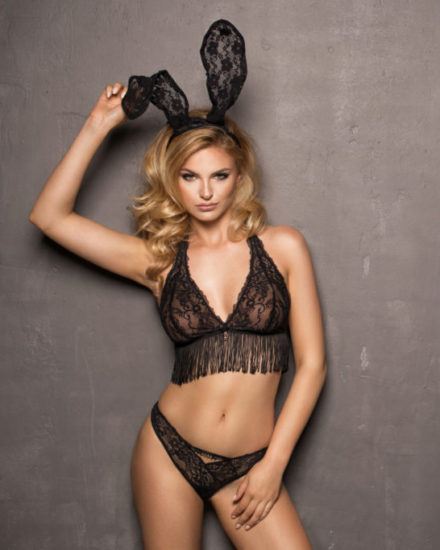 "Ghoul-Sculpting" Special…
Buy 1 cycle ~ Get 1 HALF Price
---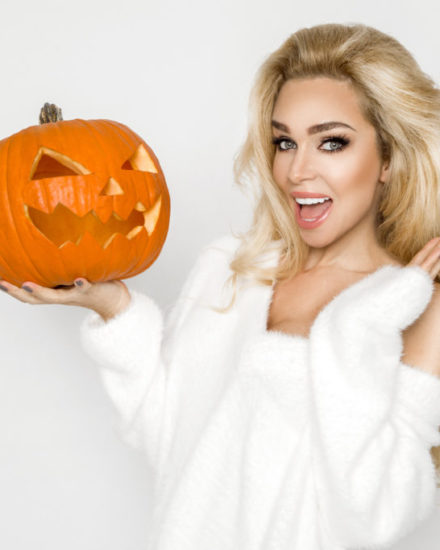 HydraFacial Specials:
Signature HydraFacial – $149
Premium HydraFacial – $199
Add Lip or Eye Perk this month for 1/2 Price!
The Perk™ is the world's first hybrid skincare treatment and take-home product in one. Using the same machine as a HydraFacial, the Perk™ gently exfoliates dull and damaged skin cells from your eye and lip areas while infusing potent nutrients into the skin. The Lip Perk lightly plumps & hydrates your lips ~ The Eye Perk brightens & tightens the skin around your eyes! Be sure ask for the extra time if adding a Perk to your HydraFacial when booking!
---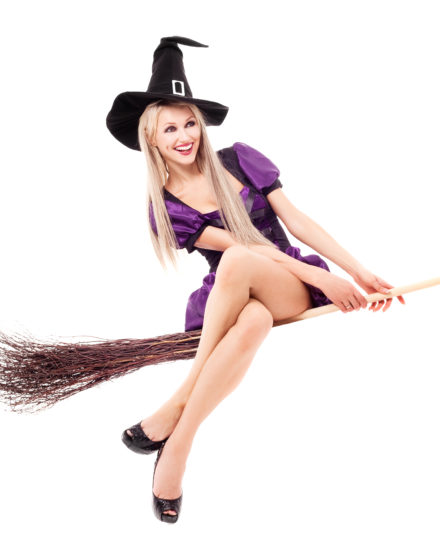 25% OFF Laser Hair Removal
---
Treat yourself to one of our Vampire Facials…
MicroNeedling – $225
MicroNeedling with PRP – $399
PRF Under Eye – $299
Morpheus8 – pkg. of 3 $1750
MicroNeedling Fact:
According to a 2008 study, patients who had THREE MicroNeedling Treatments had a 400% increase in collagen & elastin 6 months after completing the series!
---
GHOSTLY LASER DEALS…
3 For Me Laser Special – only $495 (a $200 savings)
IPL – $175 (a $50 savings)
1540 Laser Resurfacing – $395 (a $100 savings)
---
What's New at Divinity?
Introducing LILOU Radiant Hydra-Balm by ANFISA!
We are so very excited to bring this botanical-based beauty product to The Divinity Skincare Boutique!
Designed to hydrate and provide barrier repair, LILOU Radiant Hydra-Balm goes from solid to silky liquid as you massage it into your skin – absorbing flawlessly for a healthy, dewy glow. Blooming with 20 botanical based ingredients, 86 unique antioxidants, and nourishing oils that are high in linoleic acid, LILOU restores skin at the cellular level to reduce inflammation while regulating sebum levels. Once balance is restored, the sebaceous glands will stop producing the extra sebum that is a contributor to overly oily skin or breakouts. The ultimate result is a clearer, healthier complexion.
Benefits of ANFISA include…
ANTI-AGING
Their anti-aging benefits start with seeds. Small but powerful, they are bursting with botanical-based antioxidants that prevent free radical damage and promote collagen production at the cellular level. LILOU Radiant Hydra-Balm is also steeped in polyphenols from white tea, green tea, and matcha tea that help protect skin from visible signs of aging as well as oxidative stress and immune cell damage.
HYDRATING
Their formula is abundant in hydrating botanical ingredients like hemp seed oil, a natural humectant that has more essential fatty acids (including alpha-linolenic acid and linoleic acid) than any other plant. It's also packed with phytosterols that increase moisture, reduce water loss and greatly improve dry and dehydrated skin conditions.
ANTI-INFLAMMATORY
Our plant-based anti-inflammatory ingredients are among the richest sources of polyphenols, phytonutrients, phytosterols, and omega fatty acids — all to soothe skin and minimize redness, all green. We also use flower powerhouse helichrysum italicum, which helps to diminish and repair scars, increase tissue regeneration, and reduce future breakouts thanks to its antibacterial properties.
BARRIER REPAIRING
Healthy skin is not only smooth, but strong. LILOU Radiant Hydra-Balm gets skin glowing by reinforcing, repairing, and regenerating its lipid barrier with nourishing essential fatty acids and phytosterols. Our formula also includes pomegranate seed oil — one of the only plant sources of barrier-fortifying, moisture-holding conjugated linoleic acid.
You'll fall in love with your skin…just $130…lasts up to 6 months!
---
On Sale…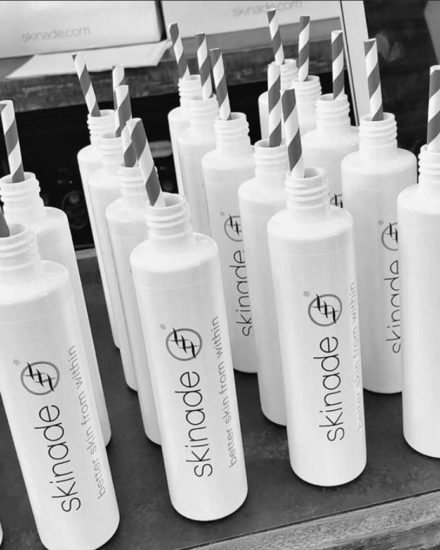 Get a 30 Day Supply of Skinade for just $150!
What is skinade?
Skinade is a peach and mangosteen flavoured daily skincare drink that boosts your body's natural production of collagen and hyaluronic acid, improving your skin's elasticity and youthful appearance in as little as 30 days.
Skinade works from the inside out improving tone and texture, hydrating and smoothing furrow lines. Experts now recognize the importance of working from within to support vital skin functions like hydration, protection and regeneration. It uses six functional ingredients that work synergistically to promote normal skin function including Vitamin C, MSM, Vitamin B, Omegas 3 & 6, L-lysine & folic acid – everything a woman needs for beautiful skin, hair & nails PLUS a pep in her step! Try it for just 30 days and see why we are all OBSESSED with this MAGIC POTION
---
Our Patients are LOVING Baja Zen Body Scrubs & Oils so much…
we now carry the FULL line of them!
Just $28 each…makes the perfect treat!
Here's a quote from one of our patients about Baja Zen….
"I use this scrub a few times a week ALL over my body!  I normally have very dry skin, but after using the MUD Body Scrub, my skin feels smooth and very silky for days & it smells amazing!  I do not even need a moisturizer afterwards.  I will buy this as long as they make it!"   Tina C.
---
October is Breast Cancer Awareness Month!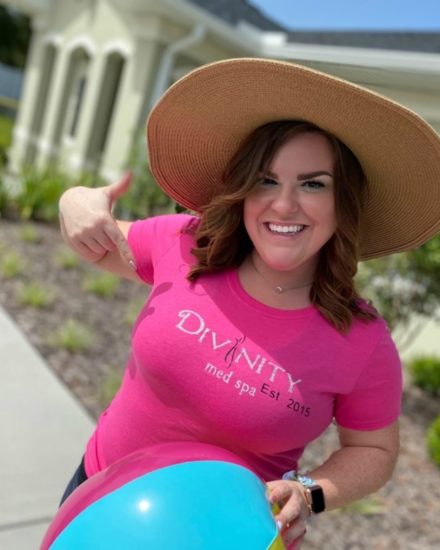 We still have some of our limited edition Hot Pink Divinity Tee's left over from our Anniversary & thought it would be a GREAT IDEA to sell them this month for $19.95 and donate 100% of the proceeds to BCRF – Breast Cancer Research Foundation! It's the highest rated breast cancer organization in the U.S. with more than 40% of their annual grants (88 projects) going towards metastatic breast cancer research.
Breast cancer is the most common cancer in American women (with the exception of skin cancers). As a business that services primarily women, we like to share statistics each October in the hopes of raising awareness to all we can reach in our beloved community! Here's a few shocking ones to start:
DID YOU KNOW…
About 1 in 8 U.S. women will develop invasive breast cancer over the course of her lifetime
In 2020, an estimated 276,480 new cases of invasive breast cancer are expected to be diagnosed in women in the U.S., along with 48,530 new cases of non-invasive breast cancer
About 2,620 new cases of invasive breast cancer are expected to be diagnosed in men in 2020 – a man's lifetime risk of breast cancer is about 1 in 883
About 42,170 women in the U.S. are expected to die in 2020 from breast cancer
These statistics are staggering…we MUST check ourselves & our spouses! Early detection is KEY! Follow us on Facebook to learn more throughout the month & then stop in, pick up a pink Divinity shirt to donate to this important cause & use it as an opportunity to start the conversation!