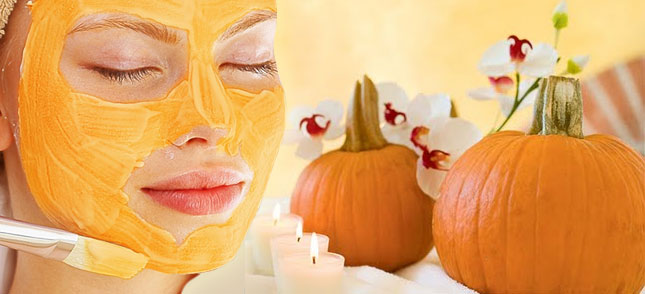 October Facial of the Month…
It's baaaaack….
Our YAM & PUMPKIN Facial by Eminence Organics!
Fall in love with your skin this month with a 45 minute luxurious treatment that begins with a delicious puree of yams & pumpkins painted on your face to accelerate the exfoliation process by removing dead skin cells, reducing the appearance of fine lines & pigmentation left over from the summer sun, while plumping the skin &* stimulating collagen production.
The
Yam & Pumpkin Pro Enzyme Peel

has the perfect combination of lactic & glycolic acid to loosen dead skin cells and encourage healthy cell turnover. Although IT DOES NOT make you actually peel, these acids, along with the Yam & Pumpkin puree (which are rich in enzymes, beta carotene, amino acids & antioxidants) will leave your skin refined and smoothed.
The perfect step after this highly active and collagen-boosting treatment is a little apple and pumpkin spice with
The Bamboo Age Corrective Masque

, combined with the

Pumpkin Latte Hydration Masque

. The Swiss green apple that is found in the age corrective masque maintains skin's elasticity and regeneration by strengthening cells and delays the visible signs of aging & will pair perfectly with the hydration from the pumpkin latte masque that will leave your skin vibrant and help reduce the visible signs of aging.
It's a FALL Delight you won't want to miss for just $70