November's Facial of the Month
OUR NOVEMBER FACIAL OF THE MONTH HAS BEGUN!!!!
It's the Pumpkin, Yam & Cranberry Delight by Eminence Organics!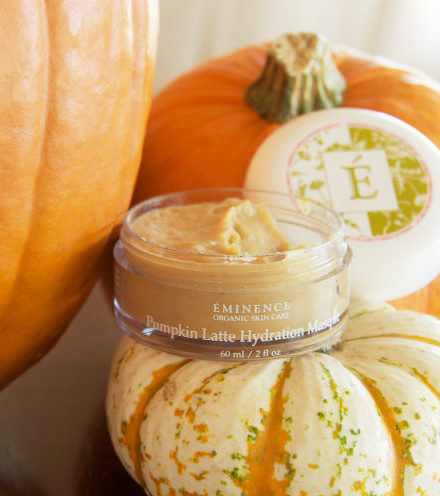 You won't want to miss this FEAST for your skin this month!
We'll start with a thorough double cleanse followed with steam to soften the skin, allowing it to better absorb all the nutrients of the two key ingredients used for this incredible treatment…
*The Yam & Pumpkin Pro Enzyme Peel (which doesn't peel) infuses the skin with active vitamins and bioflavonoids, deeply hydrating & plumping the skin while stimulating collagen production. This portion of the facial will give you a slight tingling experience and leave you with a healthy glow as the glycolic acid encourages healthy cellular turnover and the lactic acid assists in lightning hyper-pigmentation (brown spots).
*The Cranberry Pomegranate Masque is packed with nutrients that will protect the skin's appearance while improving tone and reducing the appearance of signs of aging leaving your skin looking smooth and plumped.
All Facials of the Month include extractions, exfoliation & face, neck, shoulder & upper arm massage during 45 minutes of relaxing bliss that leaves you glowing & refreshed!
Just $70