Let us help you look your best for the Holiday Season with these amazing deals!
~ Choose Your Tox $1 OFF Special ~
BOTOX – $10/unit
Dysport – $9/unit
You may use Allē / Aspire Rewards
NATIONAL BOTOX DAY IS 11/17/21
To celebrate ALLĒ is offering 2 GREAT deals…
DOUBLE POINTS from 11/15 thru 11/21

On Botox Day there will be a BUY 1, GET 1 FREE GIFT CARD PROMO
Be ready & watch our Facebook / Instagram for details!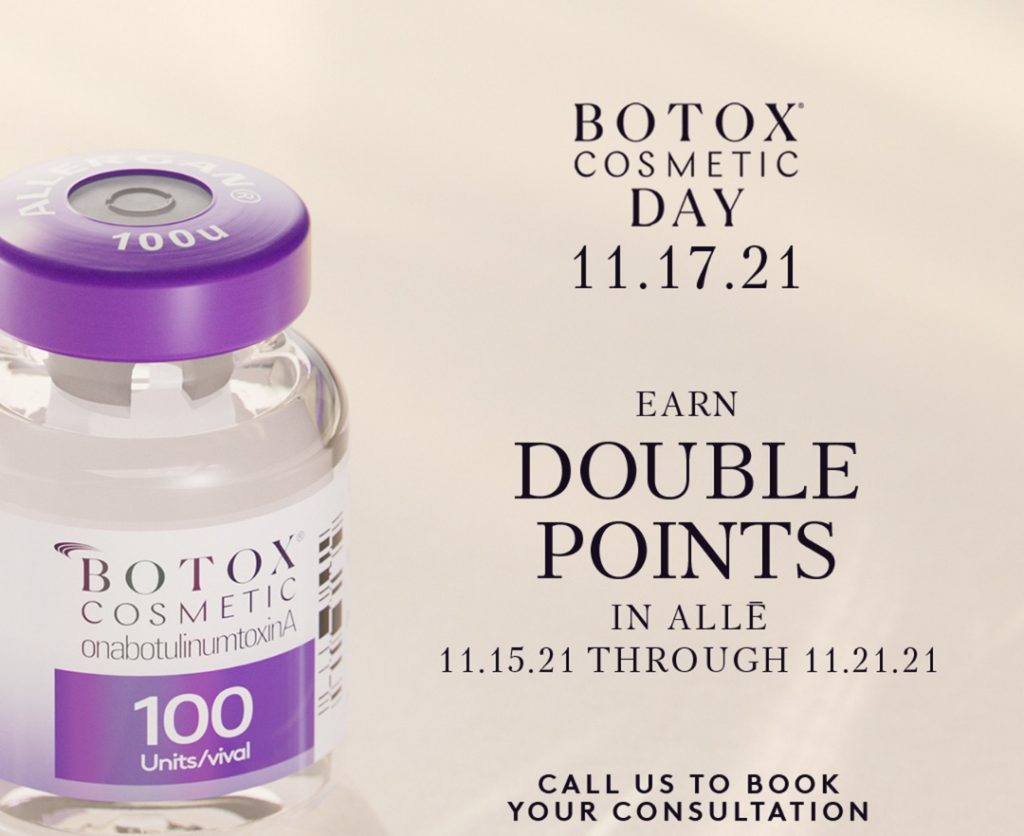 ~ Mix & Match Filler Special ~
Buy 2 syringes of ANY filler, Get 1 HALF price
Buy 3 syringes of ANY filler, Get 1 FREE!
Take $75 OFF any single 1cc syringe!
SCULPTRA SPECIAL:
Sculpta can be used in the temples, mid-face, décolleté & the popular Sculptra Butt Lift!
Take $100 OFF your 1st Vial
$150 OFF your 2nd
---
THANKFUL FOR BEAUTIFUL SKIN SPECIALS: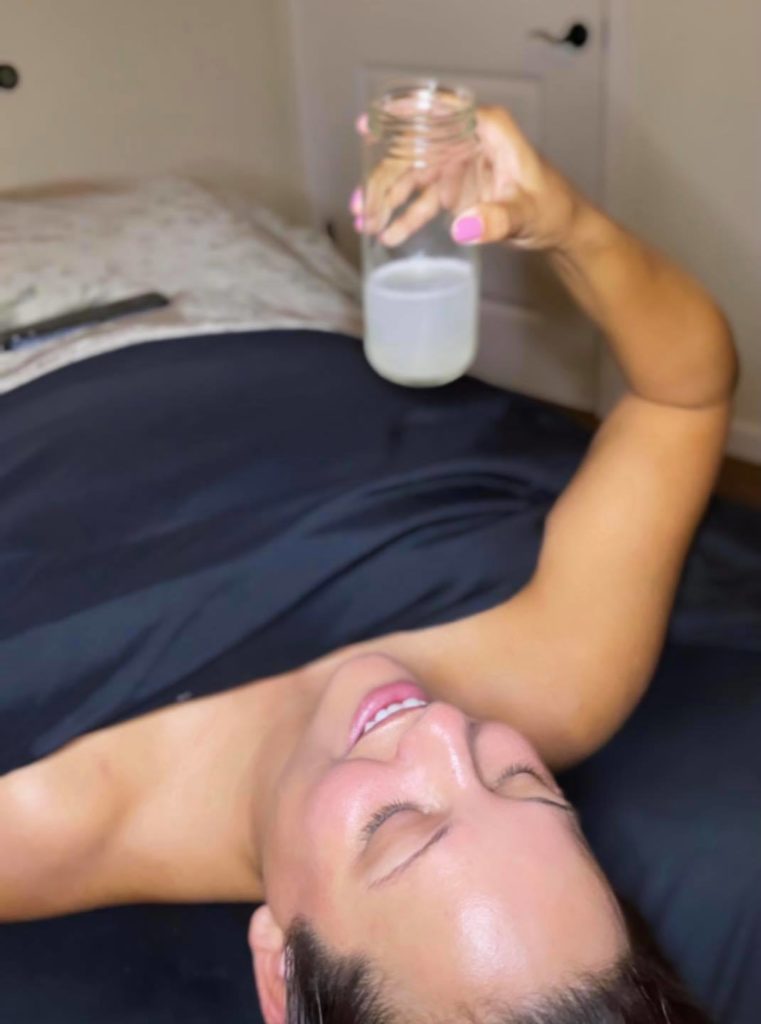 SkinPen MicroNeedling
just $250
~~~~
MicroNeedling with PRP
just $399
~~~~
HydraNeedling
just $350
~~~~
PRF Under Eye Treatment
just $299
Take 25% OFF Laser Hair Removal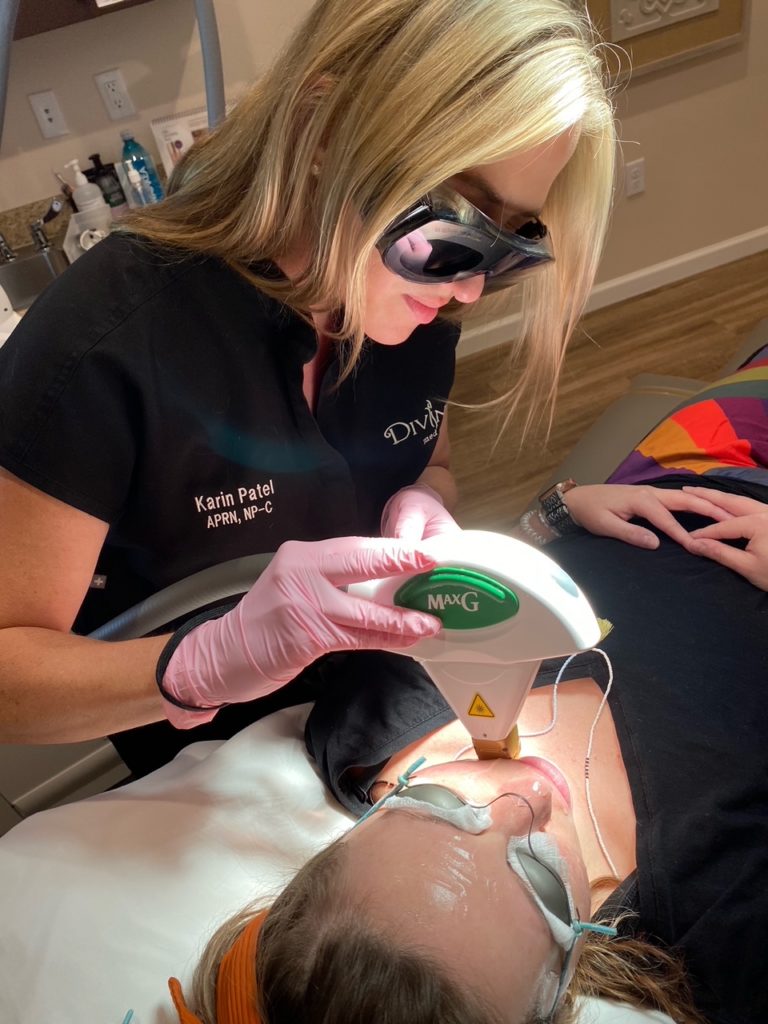 LASER SPECIALS:
IPL – $200
1540 Laser Resurfacing – $445
3 for ME – $495
---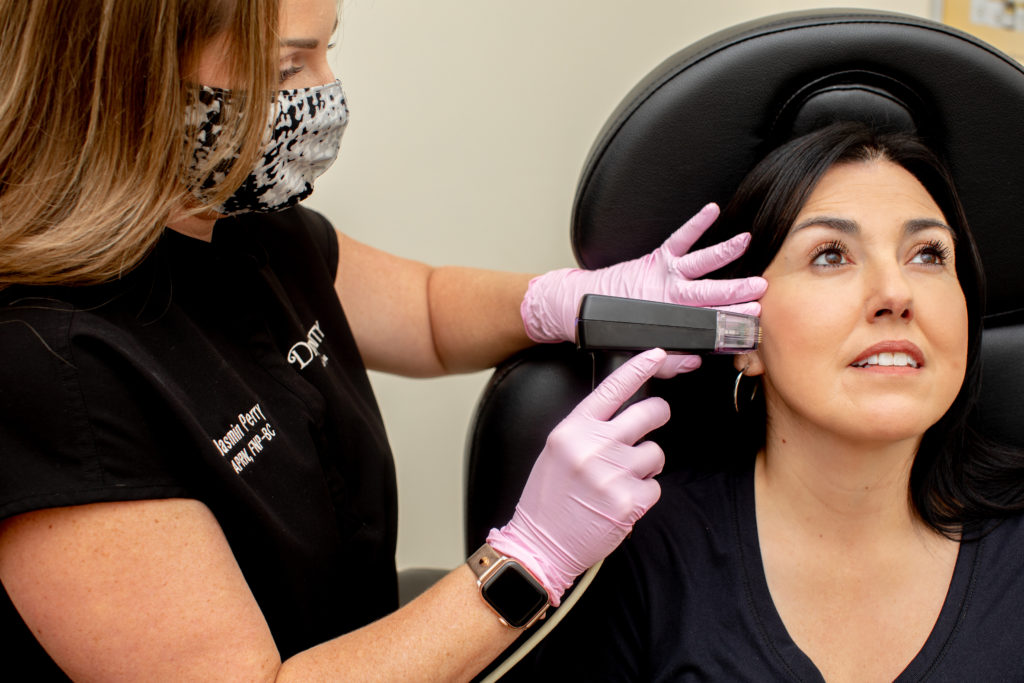 Morpheus8
Full Face $650 ~ Add Neck $350
Pkg. of 3 Full Face for $1750
Pkg. of 3 Face & Neck for $2450
What is Morpheus8?
It's a non-surgical advanced MicroNeedling treatment that uses radio-frequency to stimulate collagen product to tighten and smooth wrinkles on the face & body.
Depending on what we are trying to correct, you can expect to need 1 – 3 treatments.
You will begin seeing results in as soon as a week, but typically after 3 weeks the most noticeable results appear with improvements continuing for up to 3 months!
LOVE this Before & After just 1 Morpheus8 Treatment by Practitioner Cathy! Zoom in around the mouth area – notice the change in the fine lines around her mouth and the deeper nasolabial folds & marionette lines! The skin tightening and collagen building has begun…just wait till she finishes her package of 3! UNBELIEVABLE!
---

HydraFacial Specials:
Get your Holiday Glow On!
Signature HydraFacial – $159
Premium HydraFacial – $199
~~~~~
DiamondGlow Specials:
Experience DiamondGlow®—a next-level, noninvasive skin-resurfacing treatment, designed to work with SkinMedica® advanced skincare products. Together, they deliver radiant, healthy-looking skin.
Signature DiamondGlow – $179
Premium DiamondGlow – $225
Acne DiamondGlow – $150
---
QWO SPECIAL:
Finally there is an injectable treatment for cellulite in the buttocks & thighs called QWO!
GET A PACKAGE OF 3 TREATMENTS FOR
$1695
(that's a $400 savings!)
---
What's NEW at The Shop?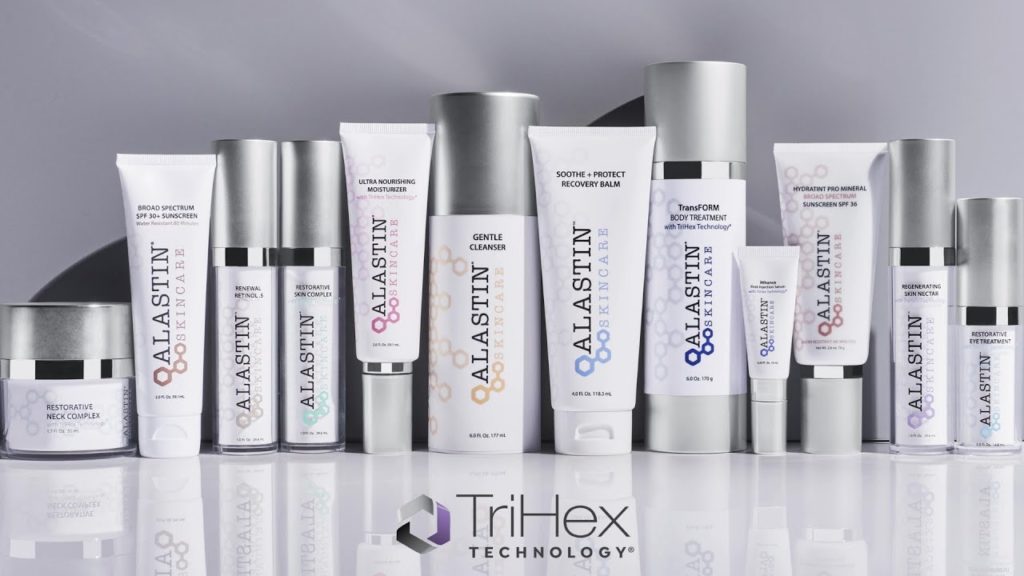 Introducing ALASTIN Skincare!
We are so excited to announce we now carry several Top Selling products from the ALASTIN Skincare line! Patients have been asking for the fastest-growing physician dispensed skincare brand with patented TriHex Technology – a proprietary blend of active peptides and botanicals specifically engineered to work with the skin to clear out old collagen & elastin proteins that have been damaged by sun exposure and aging, while helping to produce new collagen and elastin. Here are the 5 products we now carry:
🍁 The Regenerating Skin Nectar is a MUST HAVE post procedure, as it enhances the outcomes of Laser, MicroNeedling, Morpheus8 and Chemical Peel treatments by calming & healing the skin, reducing downtime. $195
🍁 The Restorative Skin Complex improves fine lines, restores volume to thinning skin, improves elasticity, helps dull & uneven skin tone & helps produce new collagen! $195
🍁 The Restorative Neck Complex is a next generation skin tighten, addressing crepey skin, fine lines & wrinkles, skin laxity and discoloration in the neck and décolleté area! $110
🍁 INhance Post-Injection Serum helps to accelerate recover from injection site bruising and swelling, as well as improves hydration and plumpness – great after lip filler!!! $55
🍁 The Ultra Calm Cleansing Cream is a mild cleanser that is rich in calming ingredients – great for sensitive, post procedure skin. It's fragrance-free and leaves skin feeling soft & soothed. $45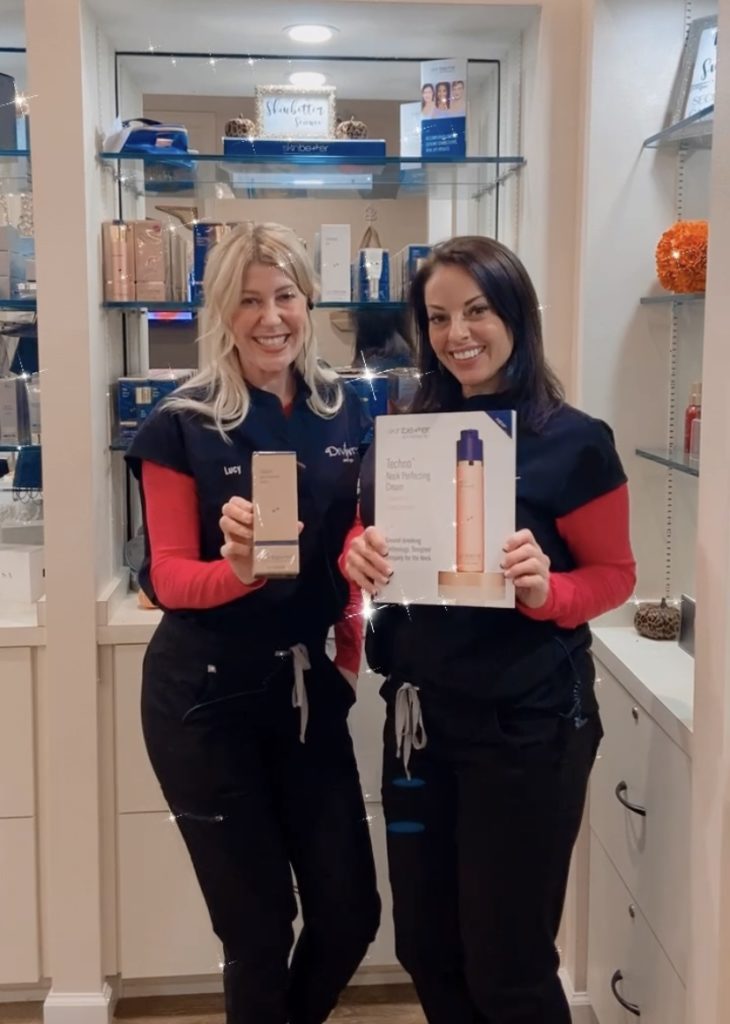 NEW from SkinBetter Science…
✨TECHO Neck Perfecting Cream ✨
This is NOT your typical neck cream… let me tell you why:
TECHNO is powered by the NOw Complex which is a ground breaking technology deigned uniquely for the NECK!
What is the NOw complex?
NO stands for NITRIC OXIDE – Nitric Oxide is naturally found in our bodies and it plays an important role in helping maintain homeostasis and balance in all cells of the body, including skin cells
The reduction of NITRIC OXIDE in the body contributes to signs of skin aging such as fine lines and wrinkles, creepiness, hyperpigmentation, and dryness
The NOw Complex uniquely supports and delivers ARGININE topically. Agrinine is a precursor to Nitric Oxide! This makes it more available and opens channels for an influx of oxygen and nutrient which in turn helps the skin / body function better
No company has ever utilized NITRIC OXIDE before! This is GROUND BREAKING TECHNOLOGY!
KEY BENEFITS:
🍂 Strengthen and firm the feeling of the delicate neck and chest skin
🍂 Improve the appearance of crepiness and laxity
🍂 Experience energized, more radiant-looking skin
🍂 Hydrating blend softens and improves texture, increasing the suppleness of the skin
🍂 Enhances skin's antioxidant support system
Use morning and night on your neck and décolleté. $140 for 220 pumps!
Featured Product of the Month…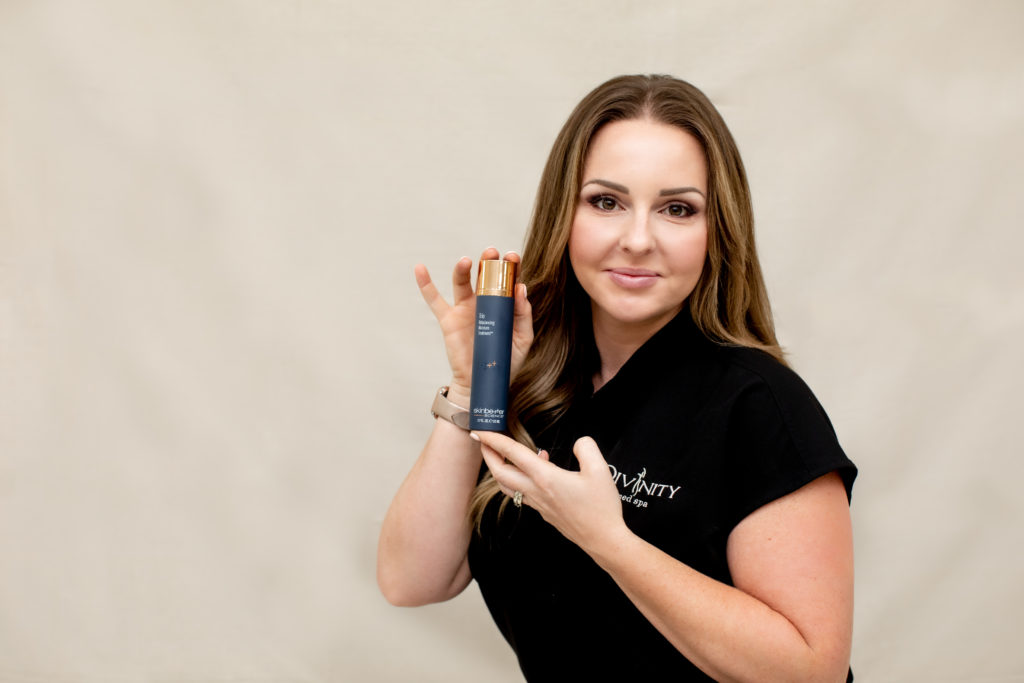 TRIO by SkinBetter Science
It's more than just a moisturizer, it's a treatment! Trio's high-performance, triple-action formula helps to bring moisture and hydration balance back to skin, improving skin's radiance, suppleness and smoothness, PLUS improving fine lines and dryness.
It's a 3x Award Winner and a favorite of Team Divinity! May be used AM & PM on the face, neck & décolleté – $140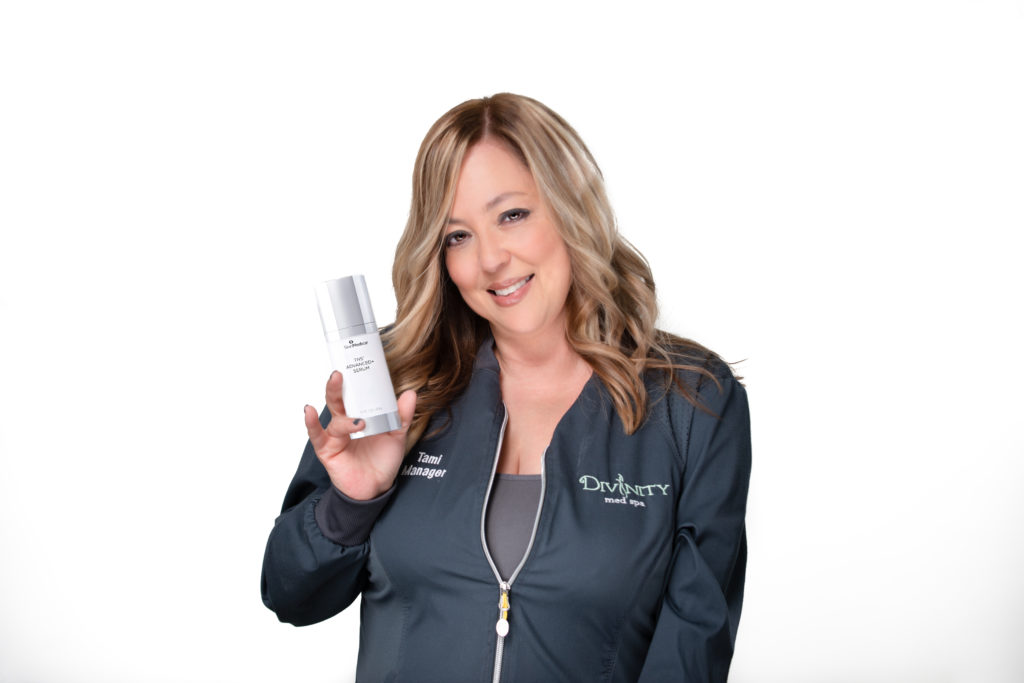 Tami's Favorite:
"I call this the "Mac Daddy" of skincare!" says our Office Manager, Tami. "TNS Advanced + Serum was a game changer once I entered my 50's, especially post menopause. It's next-generation, skin rejuvenating formula totally improves the appearance of fine lines, tone and texture, and it's the ONLY growth factor product proven to address sagging skin!
The clinical studies showed patients looked 6 years younger after 12 weeks and saw significant improvement in sagging skin after 8 weeks – I promise you will feel and see a difference in your skin after just 2! Use a pump morning & night and watch the mirror… this, plus a retinoid = true anti-aging." $295
---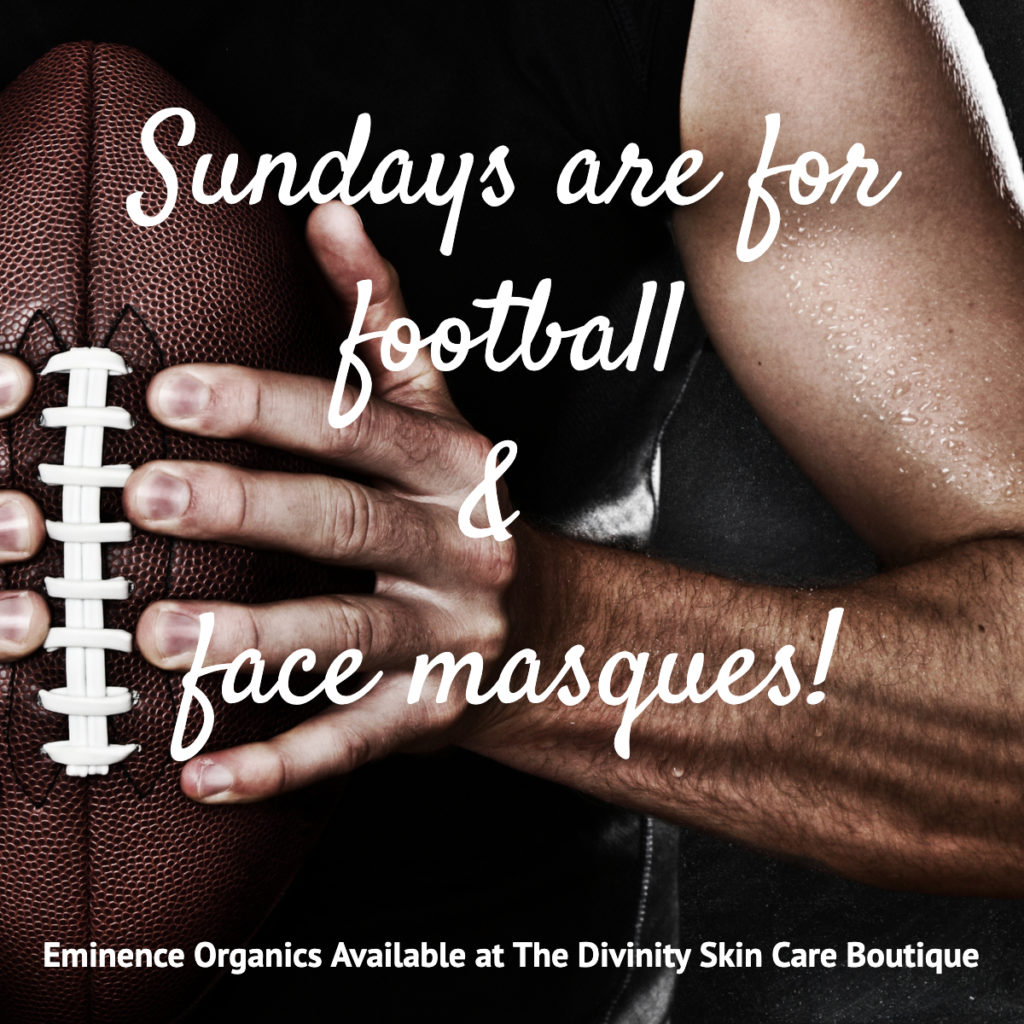 Take home our most popular ones:
🏈  Strawberry Rhubarb Masque – super hydrating & smoothing + smells delicious!
🏈  Lime Stimulating Masque – detoxifying & firming
🏈  Hungarian Herbal Mud Masque – tightens pores on oily, blemished skin
🏈  Citrus & Kale Potent C+E Masque – healing, brightening & repairing to sensitive skin
---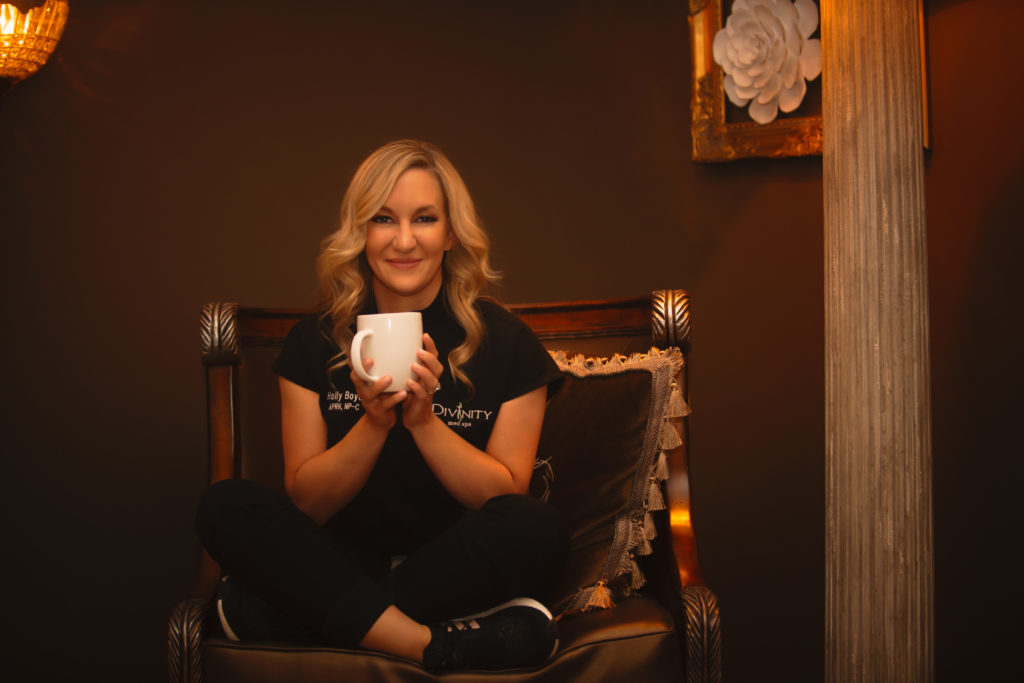 "But as for you, be strong and do not give up, for your work will be rewarded!" ✝️ 

2Chronicles 15:7