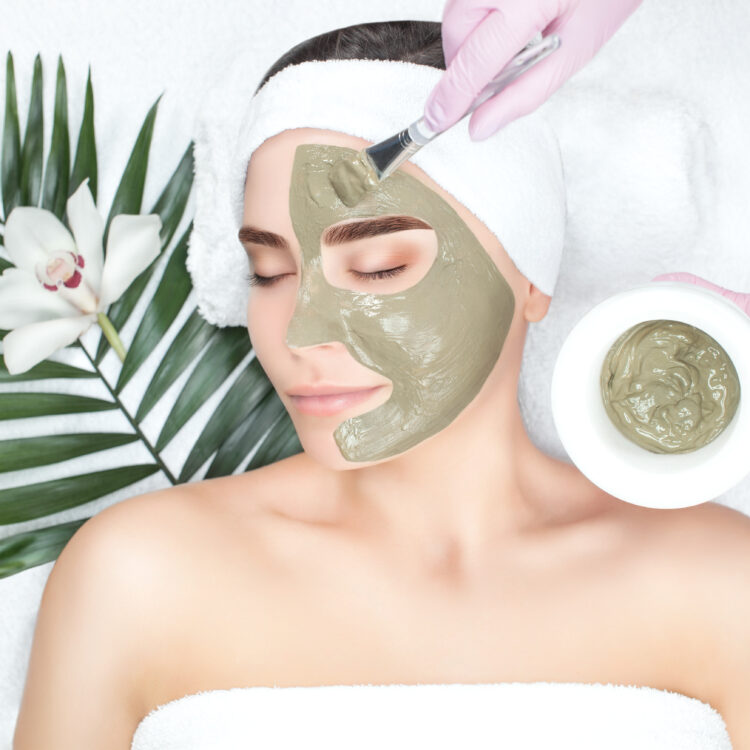 March 2023 Facial of the Month…
Bubbly Green Goddess Facial
This 45 minute delight will leave you feeling like the divine beauty you are!
🍀Step 1: Cleanse with Oxygen Deep Pore Cleanser – Breathe life back into dull tired cells with this deep oxygenating cleanser that triggers a deep desincrustation process to thoroughly cleanse & purify congested pores, stimulate healthy cell turnover & reveal smoother, more radiant skin.
🍀Step 2: The Ultra-Hydrating Enzyme Masque with AHA Accelerator by Glymed – This ultra hydrating masque exfoliates and detoxifies skin as it boosts cellular renewal. Packed with hydrating botanicals & antioxidants, this energizing masque instantly moisturizes & firms dry dehydrated skin from the colder weather.
The AHA Accelerator supercharges & regenerates aged cells, working naturally with the skin's own immune system. It has a perfect blend of 20% glycolic & lactic acid to reduce the aging effects of environmental stress & lifestyle imbalances.
🍀Step 3: Extractions
🍀Step 4: Stone Crop Masque by Eminence Organics – This top selling masque excels in increasing the moisture content & health of all skin types, leaving your skin looking radiant and youthful. Stone Crop is a healing plant used by herbalists for centuries for a multitude of skin conditions.
🍀Step 5: Stone Crop Whip Moisturizer – This delicious, effective moisturizer has high amounts of Vitamin C & Biocomplex2, a booster of antioxidants that restores the look of radiance, vitality & strength leaving your skin looking smoother, tighter and deeply hydrated.
This $85 Facial will leave you GLOWING LIKE A GODDESS ~ Don't Miss It!