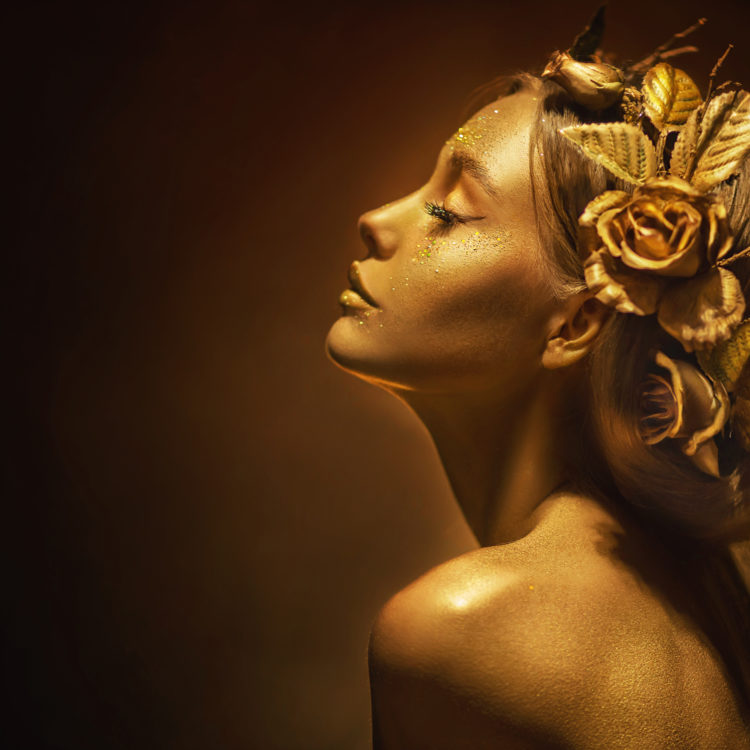 March 2022 Facial of the Month…
The Golden Goddess Facial
This 45 minute delight will take you over the rainbow to find your pot of gold!
Step 1: Cleanse with Eminence Stone Crop Cleanser – this green delicious Gel Wash washes away impurities without drying out the skin. The oil-free extracts help even skin tone and minimize the appearance of blemishes to leave a healthy complexion.
Step 2: Tumeric Energizing Treatment
Formulated with turmeric, citrine gemstones and zeolite, this spicy golden powder awakens your skin. Embrace the warm, exfoliating sensation as it's being massaged in and reveal a silky, luminous complexion.
Step 3: Extractions
Step 4: 24K Gold Youthful Elixir HydroJelly Mask by Esthemax
Supercharge your skin with two luxurious ingredients: TRUFFLES & 24K GOLD!
🍀Truffles are rich in essential fatty acids & vitamin B which give the skin a long-lasting radiant glow. They increase moisture levels for softer skin and fewer lines & they help fight free radical damage which helps to prevent aging!
🍀Gold gives skin that instant brightening effect – tightening & firming to erase fine lines instantly. It also is an antioxidant & has anti-inflammatory properties, so it's good for acne prone & rosacea skin. Most importantly, it increases elasticity, making you look younger!
The combo makes this one of our most favorite masks!
During this step, we will place Citrine Stones strategically around your face and décolleté….these stones have magical healing properties, attract wealth, prosperity & success. They also encourage generosity & sharing good fortune – perfect for a Golden Goddess!
Step 5: Eminence Facial Recovery Oil
Also known as Liquid Gold, Eminence Organic's Facial Recovery Oil naturally moisturizes while combating the early signs of aging. With a mixture of fine organic botanicals, including olive oil, sesame oil and rosemary, this potent skin oil reduces the appearance of fine lines and wrinkles while soothing sensitive skin.
This $75 Facial will leave you GLOWING LIKE A GODDESS ~ Don't Miss It!