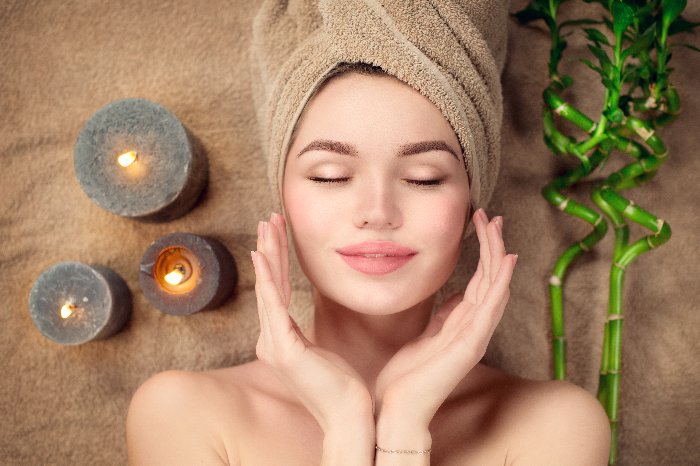 June Facial of the Month…
Summer in Florida is something we need to prepare our skin for! While we get ready to enjoy all the outdoor activities, we know the harsh Florida sunshine can wreak havoc on us, depleting our hydration, ruining our texture, causing brown spots, flaring up melasma or rosacea and aging us in the process. This rejuvenating Facial was created by our talented team of Medical Aestheticians, using the Power of Pumpkin to protect you by day and allow for 🔥HOT SUMMER NIGHTS🔥 with Eminence Organic & Esthemax leading the way to healthy skin!
Step 1: Cleanse with Monoi Age Corrective Exfoliating Cleanser
Wash away impurities, remove surface debris and experience smooth skin like never before with this multi-action exfoliating cleanser infused with exotic Monoi.
Step 2: Pumpkin & Yam Pro Enzyme Peel
Accelerate the exfoliation process with this enzyme peel that removes dead skin cells, reduces the appearance of pigmentation, fine lines and sun damage. The natural enzyme and content of yam and pumpkin leave skin appearing firm and radiant.
Step 3: Extractions
Step 4: AHA/BHA HydroJelly Masque
This powerful antioxidant fruit – organic Pumpkin & Papaya – enzyme exfoliating treatment improves the look of dull, aging & congested complexion. It helps even skin tone and smooths the appearance of fine lines, revealing skin that looks radiant & revitalized.
While this masque sits, you will receive a delicious upper body massage with Eminence's Stone Crop Body Lotion!
Step 5: Bamboo Firming Fluid (a Best Seller at The Shop at Divinity)
The strengthening agents of bamboo and coconut in this serum deeply hydrates with the help of a Natural Retinol Alternative and Swiss Green Apple Stem Cells.
Step 6: Monoi Age Corrective Night Cream for Face & Neck
Nourish and replenish your skin's appearance with this deeply hydrating cream. The wonderful scent of Monoi and an exclusive Anti-Aging Stem Cell Complex leaves the skin appearing finer, smoother and more youthful.
Don't miss it for just $85!