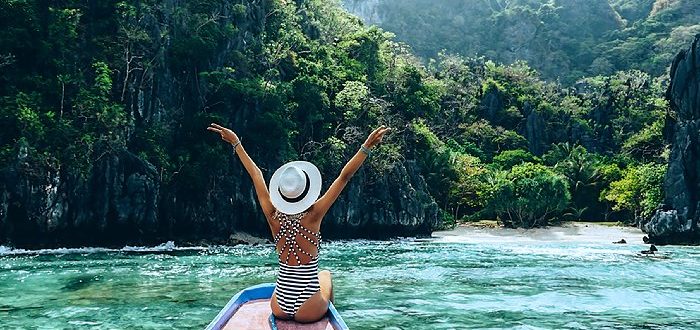 It's Summer…Soak it Up!!
CoolSculpting:
$125 OFF each Cycle (or)
Buy 3, Get 1 FREE
Plus…
$200 Instant Rebate OFF the purchase of 6 cycles!
~~~~~~~~~~~~~~~~~~~~~~~~~~~~~~~~~~~~~~~~~~~~~~~~~~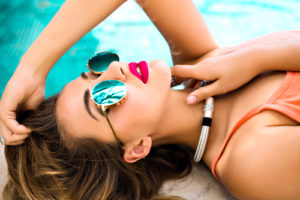 Kybella Special:
Buy One Vial ~ Get 1 FREE!
(that's 2 vials for $600!!!)
~~~~~~~~~~~~~~~~~~~~~~~~~~~~~~~~~~~~~~~~~~~~~
Introducing…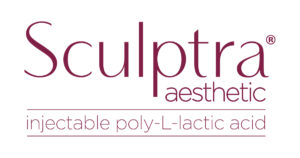 Sculptra Aesthetic is an FDA-approved injectable that helps gradually replace lost collagen and volume – an underlying cause of facial aging. Sculptra works subtly over the course of 3 separate treatments, 4 weeks apart, for results that last more than 2 years.
Holly was originally trained in this amazing product several years ago, but decided it wasn't the time to add to our filler portfolio. Many National Trainings and years later, she's picked the brains of experts all over the world and has found the need for Sculptra in certain patients here at Divinity. It's really important to know that this product is NOT for everyone! Injecting it in the wrong patient can give an unnatural look – NOT the outcome most of you like. However, in a thin face with significant loss of volume, Sculptra looks perfect!
Regularly priced at $799 per vial, our INTRODUCTORY SPECIAL is: $599 each or 2 for $999! Remember, the average patient needs around 5 vials over 3 visits for FULL FACE correction! Call to schedule a FREE Consultation to see if Sculptra is right for you!
~~~~~~~~~~~~~~~~~~~~~~~~~~~~~~~~~~~~~~~~~~~~~~~
Introducing…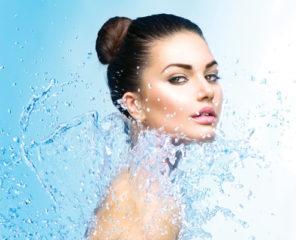 HydraFacial
3 Steps…30 Minutes…Best Skin of Your Life
Is HydraFacial right for you? 
Well, would you like to improve…
·     Fine lines + Wrinkles
·     Esasticity + Firmness
·     Even Tone + Vibrancy
·     Skin Texture
·     Brown Spots
·     Oily + Congested Skin
·     Enlarged Pores
HYDRAFACIAL IS FOR EVERYONE!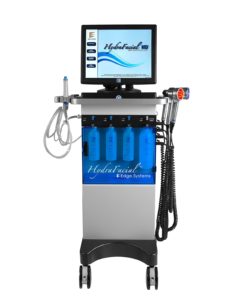 How it Works:
CLEANSE + PEEL
Uncover a new layer of skin with gentle exfoliation & relaxing resurfacing.
EXTRACT + HYDRATE
Remove debris from pores with painless suction. Nourish with intense moisturizers that
FUSE + PROTECT
Saturate the skin's surface with antioxidants & peptides to maximize glow.
PLUS…the NEW HydraFacial PERK
Adding PERK to the Lips lightly plumps them, locking in moisture to reveal a Perfect Pout!
Adding PERK to the Eyes brightens the eye area, reducing dark circles & puffiness to awaken them!
Comes with 30 Day take home Kit!
Our Esthetician, Frankie takes this amazing 30 minute facial and adds her unique touch to it using the award winning Eminence Organic products – turning it into an hour long, luxurious treatment that will leave you glowing & raving about for months!
Introductory Offer:
Basic 1 hr. HydraFacial – $149
+ FREE Lymphatic Drainage
Package of 3 – $399
HydraFacial with Boosters – $199
+ FREE PERK Eye or Lip Treatment
(PERK offer to the first 10 people ONLY)
Package of 3 – $549
~~~~~~~~~~~~~~~~~~~~~~~~~~~~~~~~~~~~~~~~~
Buy the TNS Essential Serum & Get an HA5 Lip System FREE!
(A $68 value)
~~~~~~~~~~~~~~~~~~~~~~~~~~~~~~~~~~~~~~~~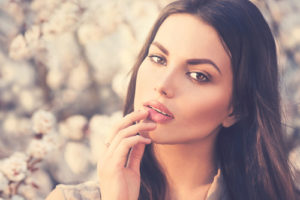 Thursday's with Karin:
IPL Treatment $199 ~ Laser Resurfacing $449
Thursday's with Karin & Frankie:
MicroNeedling with PRP + Injections $375
All Month with Frankie:
MicroNeedling $199
See Frankie's July Facial of the Month under NEWS!
NEW from Eminence…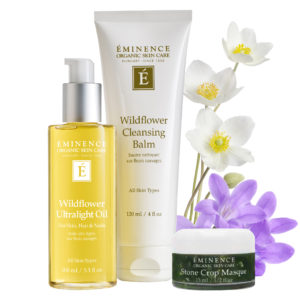 The Wildflower Collection
Nourish ~ Infuse ~ Transform
The Ultralight Oil transforms skin, nails & hair! $56
The Cleansing Balm can remove makeup or can be emulsified with water to create a purifying cleansing milk! $52
Buy BOTH & receive a FREE mini Stone Crop Masque
Allergan
,
Beautiful Skin
,
beauty
,
coolsculpting
,
Divinity
,
Divinity Med Spa
,
Divinity MedSpa
,
Eclipse Micropen
,
Eminence Organics
,
facials
,
Hernando County
,
HydraFacial
,
Hydration
,
Kybella
,
med spa
,
medical esthetician
,
MedSpa
,
Microdermabrasion
,
Microneedling
,
PERK
,
Photofacial
,
PRP
,
Sale
,
Sculptra
,
skin care
,
skinmedica
,
Specials
,
Spring Hill
,
Vampire Facial