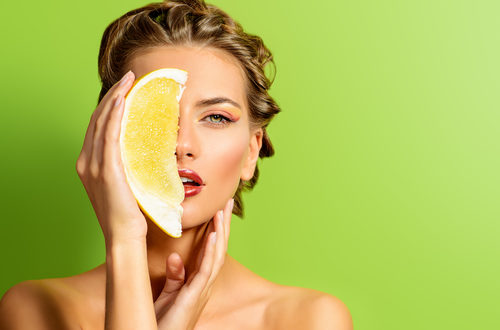 The Citrus & Kale Facial by Eminence Organics
Harness the power of vitamins C & E with July's Facial of the Month! 
See a 47% reduction in free radical damage in just three hours after you experience all of the benefits of this powerful facial.
As always, warm towels and steam will be used to help enhance circulation, increase relaxation and soften debris inside the pores for easier extractions. 
You will start your facial by experiencing the NEW Wildflower Cleansing Balm to melt away impurities and makeup all while enjoying the fresh smell of wildflowers.
Your next step is the Citrus Exfoliating Wash. The fresh lime juice, grapefruit seed and silica leave skin looking luminously clear. 
The Citrus and Kale C & E Masque will be applied over the face and décolleté which will heal the skin and reduce the appearance of irritation. This masque trains the skin to absorb Vitamin C more effectively and the high antioxidant content prevents free radical damage, improves skin elasticity and hydration to help you look your very best. 
My personal favorite Eminence serum is the Citrus and Kale Serum! This lightweight, quick absorbing serum helps you glow while providing you with a potent dose of non-irritating vitamin C.
Last, I will apply the appropriate moisturizer for your skin type. It's the PERFECT treatment for mid-summer, sun kissed skin!
All for just $70!