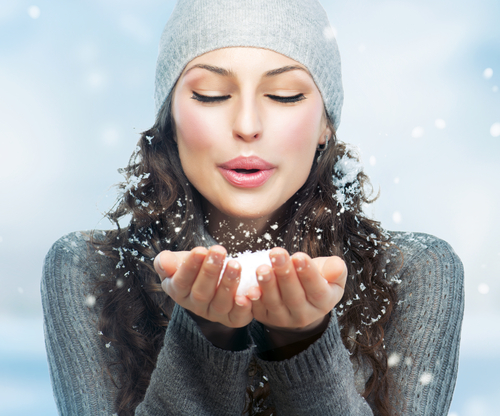 January Facial of the Month!
The Stone Crop & Lavender Hydration Facial
by Eminence Organics
This healing and hydrating facial is exactly what the doctor ordered for your skin during these cold winter days! It combines Eminence's award winning Stone Crop collection, which comes from the stone crop plant – a natural succulent that's been used for centuries as a first-aid plant that heals, reduces the appearance of irritation and gently clarifies the skin's appearance – with Lavender, which soothes and softens the look of skin by replenishing moisture.
This luxurious 45 minutes will include a double wash, including the Stone Crop Oxygenating Fizzofoliant with steam, extractions and the application of the Stone Crop Masque, which contains Lemon (a powerful antioxidant packed with vitamin C) Honey (an incredible nourishing & moisturizing agent) and BioComplex (a booster of antioxidants, Coenzyme Q10, and Alpha Lipoic Acid to reduce the appearance of wrinkles and improve the appearance of skin).
Next, our Aestheticians will apply the Stone Crop Serum. This intense hydrator relieves the appearance of aging, spots & skin blotches. It contains Bearberry Extract & Green Tea as well as a 2nd layer of that BioComplex, leaving your skin firmer & tighter, revitalized and more youthful.
Your Facial of the Month will end with the Lavender Age Corrective Night Concentrate, which is rich in argan oil, jojoba oil & shea butter to improve the look of your skin's density and fine lines. Leaving this amazing product on for the rest of the day will help firm your skin, have your wrinkles appear filled, improve elasticity and have your skin feeling softer and smoother.
You won't want to miss this New Year's treat at just $70!