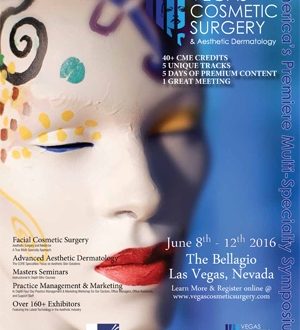 Holly & Tami are heading to Vegas!
Holly & I will be leaving for The 2017 Vegas Cosmetic Surgery & Aesthetic Dermatology Symposium on June 6th through the 11th.  Each year, teachers from more than 15 countries & top experts in the field come together to join forces and achieve better education in aesthetics at this incredible event.  The red carpet will be rolled out at the bedazzling Bellagio Hotel, where the "who's who" in the beauty world, along with the Superstars in facial plastics, dermatology, injectables & laser will be teaching, learning & sharing – we're so very excited to be a part of it!
Follow us on Facebook, Instagram or Twitter as we go through the event!  We'll be giving you a blow by blow of the exciting new things we learn & the stars we see!  My hope is to catch a class or two by the "Botched" guy, Dr. Paul Nassif, to share the fashions from the various coctail parties all week, and to give you an up close & personal pic of Jennifer Lopez at her Las Vegas show Friday night!
Remember my friends, with Divinity…
What happens in Vegas most definitely does NOT stay in Vegas!!!  WooHoo!
xox Tami xox