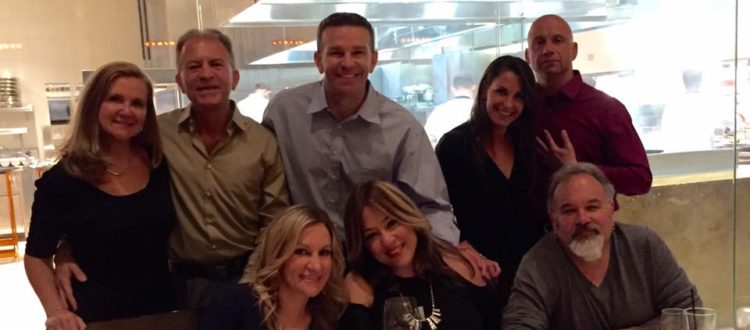 Divinity's 2016 Year in Review…
What an amazing year we've had at Divinity MedSpa!  In 2016, before our very first anniversary in August, Holly was invited to become an Allergan Trainer (the most prestigious position a Nurse Practitioner/Injector could have) and our practice became a PLATINUM account!  We added a fabulous new member to our Team in May, and purchased a state-of-the-art Laser in June, bringing a whole list of new, desirable services to our menu.  
As if that wasn't enough, we saw a record breaking number of new patients over the summer (our slow season) and had the BEST 1 Year Anniversary Celebration EVER in August.  Things never slowed down for us here, as Fall continued to bring many beautiful new faces to us, as well as a new Medical Director! By the Holidays, seeing 18-24 patients a day, we knew we were going to hit PLATINUM PLUS status with Allergan – an elite level only 3% of all Allergan Accounts Nation Wide reach, that is reflective of patient loyalty, injector expertise & reputation!  Pretty Incredible for a single injector practice under 2 years old!!!!
We feel beyond blessed to have had such a year and want to Thank each and every one of YOU, our biggest supporters, for making this happen for us.  You are our first priority and our goal for 2017 is to continue to show you love, respect and the best service we possibly can!
 Now here's what 2016 brought to each of us personally: 
HOLLY
This year has been a year of tremendous professional growth for Holly, BUT as a mother of two young boys, there's always plenty of busyness at home as well. Holly's youngest son, Ryan, was accepted to Challenger School of Science and Math in January.  He joins his older brother at Challenger. The older brother, Jacob, started third grade in the fall— and rest assured, no one (at any age) should underestimate the challenge of third grade homework every night! Both boys play baseball, so Holly spends most of her nights and Saturdays, in the fall and spring, at the ball field off of Anderson Snow. Her husband coaches BOTH teams, which leaves very little time for anything in between.   As if life wasn't busy enough, Santa thought it was time for the boys to have a new addition to the family— Jack, the family's new Golden Retriever puppy. Jack couldn't be more of a blessing and both boys have already shown initiative in caring for Jack.  
TAMI
After a rough start with a heart scare for me & a shoulder surgery that forced my husband Vinny into a 2nd retirement in early 2016, I braced myself for the dreaded BIG 5-0 in May. Quickly, I realized that with having Holly close by to keep me looking my best, turning 50 was cause for a true CELEBRATION, and celebrate I did!
The PARTY continued in the Fall with the marriage of my older daughter, Nicole & the engagement of my younger daughter, Justina! My grandsons grow bigger each day, keeping me young & filled with laughter, and I thank God every day for my husband, who still loves & spoils me after 28 years of marriage.
Professionally, this year has been one of the most amazing of my life. Watching our hard work result in such incredicble success for Divinity fills me with pride. Building relationships with our clients, pushing my way into modern technology, helping a most deserving family, all while feeling appreciated & loved…these are the things one could only dream of accomplishing in their careers – I am both humbled & grateful.
FRANKIE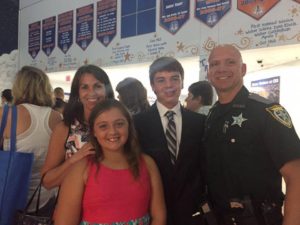 2016 brought many changes to the Szatkowski family.  After many years of being in corporate America Frankie followed her dreams to educate and improve others skin. She has a passion for helping others, and has always felt that people need to feel confident in their own skin, so the fit here at Divinity was PERFECT.  
Her husband, Dave has retired from the Hernando County Sheriff's office after serving this county for 24 years. It is now his turn to start the next chapter of his life.
Her son, Alec started his first year in high school, and continues to impress by maintaining straight A's in his AP classes, as well as being asked to move up to the varsity football team as a freshman!  Her daughter, Payton started her first year of middle school this year, and also continues to bring home awesome grades.  Payton made the challenger volleyball team and also continues to play softball for Spring Hill Dixie. 
Frankie is growing her business at Divinity and her clients ALL adore her (and their skin) so she is excited to see what 2017 will bring for her both professionally and personally.
DR. LAURENTIN
2016 was a BIG year for Dr. Laurentin as well!  After years working for a medical group, he fulfilled his dream by started his own practice, Hand Care Specialists of Wesley Chapel, LLC.  His family also celebrated the wedding of his eldest son, Alexis, and were so proud to gain a beautiful Daughter-in-law.  He & his wife, Maricel, celebrated their 29th anniversary this year & his younger son, Ariel, is a Sophomore at USF.  Last, but not lease, Dr. Laurentin became Medical Director to Hernando County's Most Trusted MedSpa! 😉
We are looking forward to doing great things together in 2017!
We hope you had a Happy 2016 & wish you love, health, joy & prosperity for 2017!
Remember, you've started a New Year, the slate has been wiped clean, make it YOUR year with the NEW YOU you've always wanted to be & never forget that we're here to help you along the way!