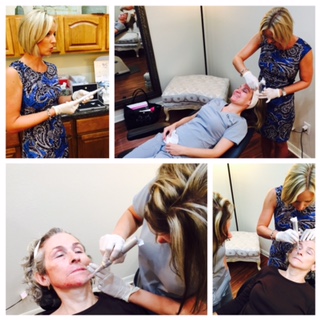 Divinity Now Offers Micro-Needling Treatments!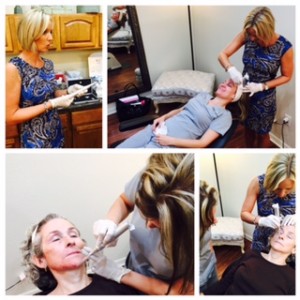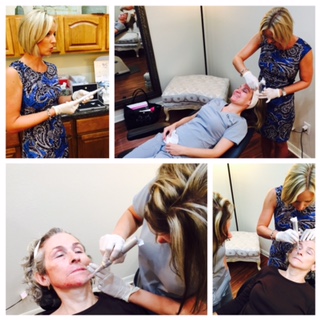 Micro-Needling…Hollywood's Hottest Secret, is actually Collagen Induction Therapy (or CIT), a new innovation in aesthetic medicine for the treatment of fine lines, acne scars and the improvement of skin's texture, tone and color, giving you softer, younger-looking skin.  It also helps with melasma / hyper-pigmentation.  The top rated device on the market for this exciting procedure is The Eclipse MicroPen Elite, and that's just what we got!
During the procedure, the MicroPen is used to create controlled micro-injuries to the skin, using 12 tiny micro-needles, which aids in the production of collagen and elastin.  The skin's repair process results in a thicker epidermis with a softer appearance of wrinkles.  The MicroPen also creates micro-channels which allow topical gels, creams and serums to be absorbed more effectively into the deeper layers of skin.  A hyaluronic acid serum is used on the skin during the procedure, which when absorbed into the skin, stimulates collagen by 200%.  A growth factor serum, which more than doubles the collagen stimulation, may be used instead at a small additional charge.
Micro-Needling can be done on all parts of the body:  face, neck, decollete, arms, hands, legs, abdomen, back. It has amazing results on those "smoker lines" around the mouth and the crepey chest area!  How many treatments you need will be determined at your initial consultation – some patients only require one, but many will get the best results with a series of 2-3 treatments spaced about 6-8 weeks apart.  You will numb in the treatment area first, then the treatment will take between 15 & 30 minutes.  The feeling associated with this treatment is similar to sandpaper being moved across the skin – while uncomfortable in some areas, it is definitely tolerable.
Immediately after, you will be bright red.  On average, patients stay red for a few days, but some heal completely in 24 hours!  Most patients will notice a beautiful glow to their skin after healing, but visible changes to the skin develop over the course of several weeks and can continue to improve up to 6 months afterward as collagen production continues.
We are so excited to bring this new, incredible device to Divinity MedSpa!  We are currently offering the first treatment at a Special Introductory Price of $249 (thru October 31st).  For more information or to schedule a complimentary consultation with Holly, call (352)606-2980 today!