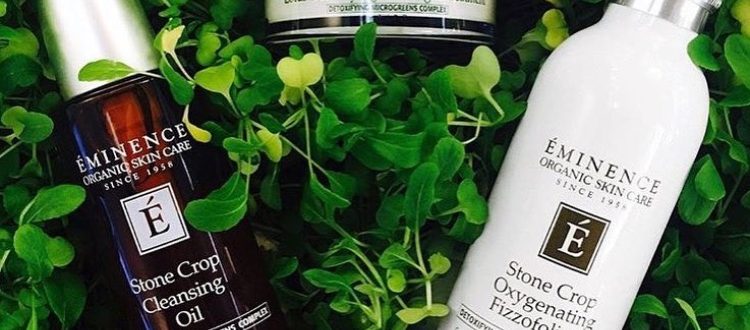 Detox, Renew & Infuse with Micro-Greens by Eminence!
Your new anti-pollution solution for your skin by Eminence has arrived!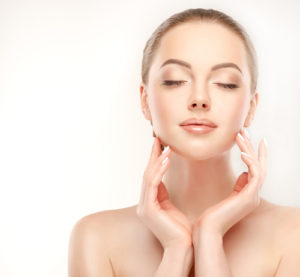 It is time to Detox, Renew & Infuse with the new Micro-Greens complex.  
This NEW 3-step Spring Collection is all about detoxifying micro-greens to combat the dull drying effects of environmental stressors, leaving visibly stronger, revitalized skin!
The Stone Crop Cleansing Oil is filled with detoxifying micro-greens complex (broccoli, radish, clover sprouts and detoxophane from swiss cress sprouts).  This blend helps protect against the drying effects of environmental stressors and reduces the signs of aging for brighter, younger looking skin.  Use this incredible new oil cleanser alone, or use as your organic makeup remover.
After you cleanse, invigorate your skin with the Stone Crop Oxygenating Fizzofoliant.  This powder- to-foam exfoliant uses the detoxifying micro-greens complex and rice flour with adzuki powder to gently buff and smooth your skin.  The combination promotes natural oxygen flow for a healthy glow.  Your complexion is polished and smoothed while you feel this invigorating fizzing action work.  
Last, the new Lotus Detoxifying Overnight Treatment revitalizes and detoxifies the skin while you sleep for a radiant, dewy glow by morning.  This night cream is infused with hydrating lotus, potent micro-greens and moisturizing melt-in jojoba oil spheres.  It is a lightweight gel cream that also helps prevent water loss over night.  Lotus improves skin elasticity, and protects the skin from drying environmental stressors.  It has quickly become Frankie's favorite night cream!
Schedule a Complimentary Consultation with Frankie, our Medical Esthetician to find out if these products are good for you skin & to touch and feel them all!
Don't forget…20% OFF all products thru Mother's Day!