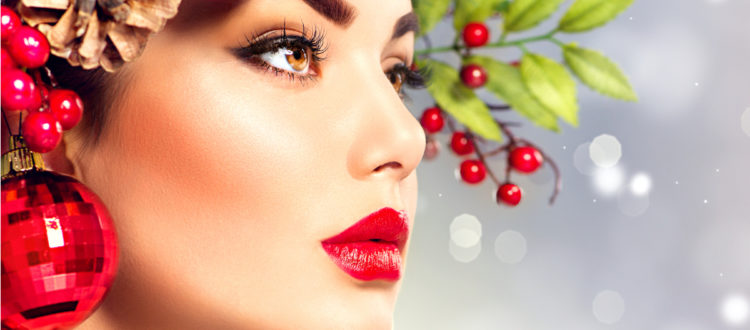 December's Facial of the Month
Santa told me you've been VERY good this year, so for an extra special treat, this month's…
$65 FACIAL OF THE MONTH is
The Arctic Berry & Chocolate Holiday Delight!
This delicious, layering treatment will leave your skin luminous so you look fabulous for the holidays.
First we will start by cleansing the face using the deep cleansing facial scrubber to help loosen oil, dirt and cellular debris from your pores.
Next, the Arctic Berry Enzyme Exfoliant made with a mix of arctic berry plants and berries (a blend of 4 anti-oxidants rich plants), papaya enzymes and hibiscus seed, will break down and remove dead skin cells for easier penetration of the following treatment steps.  (The Hibiscus Seed Extract is one of my favorite ingredients found in many of the Red Carpet treatments by Eminence because it promotes collagen production by stimulating the fibroblast growth factors to plump the skin.)
Now comes the layering! The exfoliant will stay on this skin as I add the
Arctic Berry Pro Advanced Peel Activator to your skin.  This very strong antioxidant refines and evens skin tone, has age-defying benefits, and deeply exfoliates the skin without actually peeling.  Other ingredients include lingonberry seed oil, which is rich in essential vitamins and minerals and omega 3 fatty acids to promote tissue regeneration to heal and nourish the skin, AHA acids and gardenia stem cells to prevent collagen loss by inhibiting collagenase and hyaluronidase, to improve skin tone and elasticity.  This layer will stay on just one minute and then one more layer of the pro advanced treatment will be applied and left on for 5 minutes.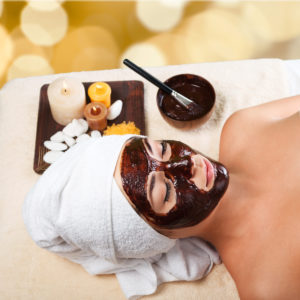 After all of that stimulation to the skin, it's time to treat it with some chocolate!  The Chocolate Mousse Masque moisturizes and enriches the skin with high flavanols found in cocoa, almond oil and lecithin, which reduces the paper-thinness of skin (and smells so good, you'll want to take a taste!).
Next, it's serum time!  I will choose the appropriate serum for YOU – whether you are fighting pigmentation, fine lines, acne or just need some extra vitamin C&E, and will add the sonophoresis treatment with it to increase the absorption of the serum into your skin.
Finally comes the popular Artic Berry Peptide Radiance Cream that improves the appearance of fine lines by 40% in just 6 weeks.
***all facial include steam, extractions, facial, neck & shoulder massage and warm towels***