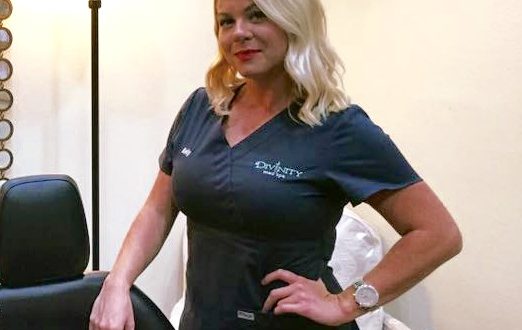 This month we celebrate women, and not just the Mom's (although we have extra special love for them) but ALL women.  They are the heart and soul of the world; their endurance and strength are beyond what anyone can imagine; their intuition, attitude and confidence can move mountains if need be; and their friendship & loyalty can be incredibly fierce.  In our business, we talk to hundreds of women a week, and what we've found is that the only thing that sometimes slows these powerful beings down (for a few moments) is fear of getting older.
The 4 ladies of Team Divinity represent 4 different decades…Kelly is in her 20s, Holly in her 30s, Frankie in her 40s & Tami in her 50s, so for each week in May, we are going to get personal with each staff member and ask these 4 questions:  How old are you?  What's the best thing about being in your decade?  What treatment at Divinity do you feel makes the most noticeable difference? What skin care products can you not live without?
We hope you find this enlightening, educational & entertaining!  So, without further ado, let's introduce you to the newest & youngest member of Team Divinity…
KELLY
My decade – 20s (24 years old)
My 20s have been amazing so far. I've traveled to different countries and all over the US with friends and family! I love being able to be spontaneous, since my sole responsibility is usually just myself, but during the week there's nothing quite like the rush I get from learning and working in the hospital as well as taking care of clients at my amazing job as Holly's assistant!
The chemical peel has changed my skin and everyone has definitely noticed my glow! It's helped my makeup glide on and reduced the appearance of my old acne blotches. I've always loved taking care of my skin, but Holly has helped me take it to the next level.  Another treatment I'm super excited about is Laser Hair Removal! I'm about to do an underarm & extended bikini package…imagine never having to shave again…amazing!
I CANNOT live without sunscreen!! I'm a true Florida girl and the water and sand are always calling my name, but I know the effects of the sun's rays can be extremely harmful especially for a fair-skin freckled girl like me. The OBAGI tinted sun shield allows me to still enjoy my beach time, works as a foundation so I still feel confident and protects me at the same time!
Check back in with us next week for the 30s with HOLLY!