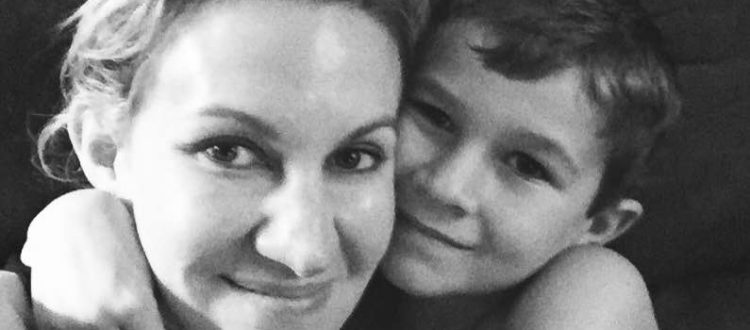 CELEBRATING WOMAN of ALL AGES…
The Decade Project
This month, we celebrate women – they are the heart & soul of the world; their endurance & strength are beyond what anyone can imagine; their intuition, attitude & confidence can move mountains if need be; and their friendship & loyalty can be incredibly fierce.  In our business, we talk to hundreds of women a week, and what we've found is that the only thing that sometimes slows these powerful beings down (for a few moments) is fear of getting older. 
The 4 ladies of Team Divinity represent 4 different decades…last week we introduced Kelly who is in her 20s, Holly in her 30s, Frankie in her 40s, and Tami in her 50s – so for each week in May, we are going to get personal with each staff member, asking these 4 questions:
How old are you?  
What's the best thing about being in your decade?  
What treatment at Divinity do you feel makes the most noticeable difference?  
What skin care products can you not live without?
So next up, here's the head of Team Divinity…
HOLLY
My Decade – 30's (I'm 36 years old) 
I think what I've really found in my 30's is that I have a better grasp now than in my 20's as to what is most important and where I want to put my focus. I feel like the foundation of the woman that I'll become in my 40's and 50's is starting now in my 30's.  It's certainly been the busiest time of my life! 
As with most of my friends in their 30's, there's pressure to "have it all."  Between trying to get the family and myself out the door in the mornings, kicking butt at work, putting a healthy dinner on the table, finding time to connect with my husband nightly, making an effort to spend time praying and reading with my kids, and yet, still trying to find time for a morning jog, it can be difficult to balance at times. 
Although the 30's have not always been pretty, I've found a lot of contentment in this time of my life.  The best part of my 30's is that I'm more settled in life, have a better sense of what I prefer, and feel more comfortable saying no.
~~~~~~~~~
I get the most compliments on my skin after a Botox treatment.  Women in their 30's are the ideal candidate for Botox.  I've had patients tell me that I look less tired and more relaxed after a Botox treatment.  Since I have the same energy level now that I had at their visit, I know that Botox is to be credited for my refreshed appearance.
I also really like to throw in a chemical peel at least monthly as well as an IPL treatment quarterly.  While botox helps with the deeper lines in between my eyebrows, crows feet, and give an amazing brow lift, I find that I still need to do something to for the overall texture of my skin which is what the chemical peels help with.  The IPL helps with texture as well, keeps my pores from looking overly visible, but also helps to tone down my mild rosacea.
~~~~~~~~~
I feel, somewhat, thankful for my oily acne prone skin that I once had in my teens and 20's.  Certainly my skin in my 30's benefited from the Retin-A and sunblock that I've used for the last 15 years.  I still use the Retin A and Obagi's Sunshield Broad Spectrum SPF 50 regularly, and always will.  What I've noticed recently is that I have finer lines around my eyes that are difficult to treat.  I'll NEVER go without my Obagi Elastiderm Cream.  I can SEE the difference in my crepey skin around my eyes after using it for a few years.
 I am absolutely LOVING the Eminence line that we now carry. The entire line is 100% organic and smells amazing (this is great for my generation that feels so much pressure to go as organic as possible.) I regularly used the Strawberry Rhubarb Dermofoliant with Lactic Acid. I love the way that my skin feels so clean and smooth after a treatment. Rotating the scrub with my at home microdermabrasion system – CrystalSmooth – keeps my skin looking smooth and clean. 
~~~~~~~~~~~~~~~~~~~~~~~~~~~~~~~
Next week, watch for our email covering the 40s with Frankie!
Feel free to email us with your thoughts or perhaps your own experiences, favorite treatments and products for your 30s so we can share!!!