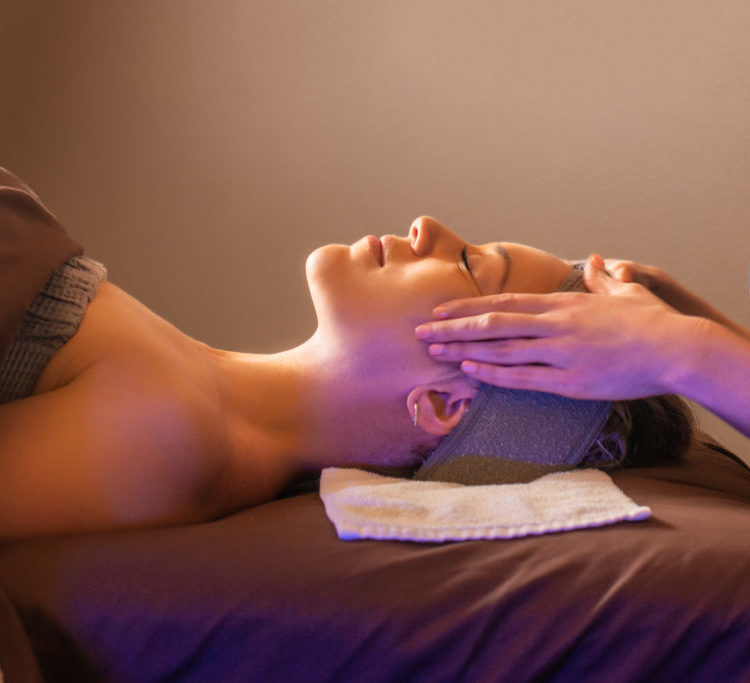 April Facial of the Month…
Goji Glow Facial
Step 1: Cleanse
We'll start with a thorough double cleanse using 
ZO's Gentle Cleanser
Step 2: Polish
ZO's Exfoliating Polish

, a Best Seller for us, has Magnesium crystals to exfoliate dead skin cells, creating a clear, smooth and even toned complexion. We will also use 

The Polish Activator

, which promotes synergistic exfoliation and skin renewal with lactic acid to leave skin even smoother and more radiant – this gives both a physical & chemical exfoliation.
Step 3: Extractions
Step 4: HydroJelly Mask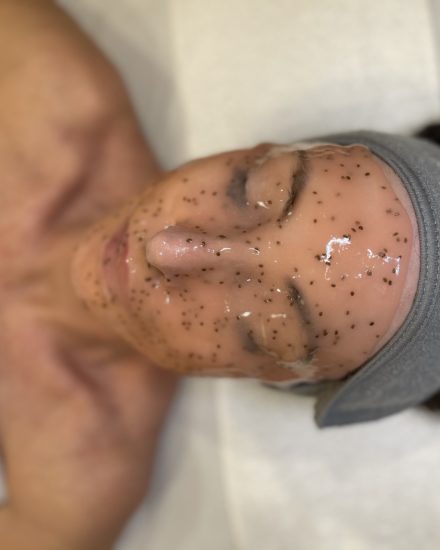 The Antioxidant Goji Regenerating & Radiance HydroJelly Mask

 by Esthemax
The amazing Goji Berry, which is rich in antioxidants and Vitamin C, helps repair damaged skin and radiate the complexion. The organic pomegranate in it halts signs of skin aging and promotes new collagen growth.
Step 5: Upper Body Massage
While your mask is on, we will do an upper body massage with the favorite 
Stone Crop Body Lotion

. This award winning, magnificent smelling body lotion contains naturally healing stone crop which reduces the appearance of unevenness, leaving the skin looking years younger.
Step 6: Triple Threat Finale
Our Medical Aestheticians will apply the three best serums Eminence Organics has to offer – Citrus & Kale Potent C&E Serum, Rosehip Triple C&E Firming Oil

&

Marine Flower Peptide Serum – all known for brightening and collagen boosting, all smell fabulously spring-like & all leave you with glowing, gorgeous skin!
After their application, you will end this luxurious facial with our 
Ice Globe Massage

. Ice Globes help remove under-eye darkness & puffiness, shrink pores, stimulate circulation, sooth sinus pain, headaches & muscle tension PLUS accelerate product absorption. The perfect ending to this spring treat!
Schedule Today for just $70!