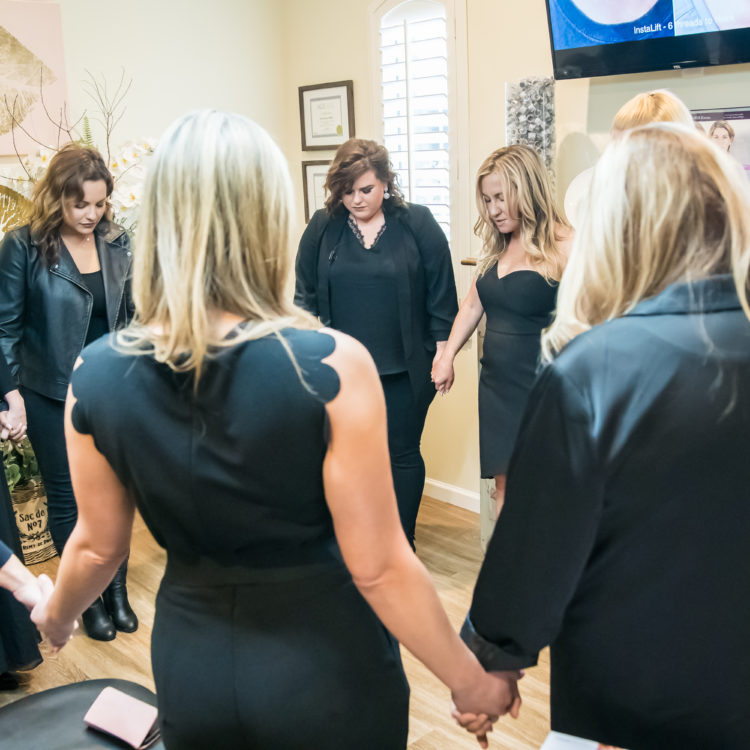 An Important Message from Divinity…
Faith is…Believing without seeing.
To our dear patients…
Late Friday afternoon on March 20th, we received notice that Governor Ron DeSantis issued an executive order prohibiting all non-emergency medical offices from performing unnecessary/elective treatments.
The order went on to say that "ALL health care practitioners must IMMEDIATELY cease performing these non-essential procedures including cosmetic" which very clearly means we must close our doors while we battle this Covid-19 virus.
Our staff will be calling everyone who was on the schedule this week to explain. While we do not know when the order will be lifted or when we can reschedule your appointments, we promise to keep in touch & inform you of any progress along the way.
In the meantime, we will continue to be active on Social Media, sharing tips & ideas, thoughts & inspirational words, fun pictures & videos by our practitioners & aestheticians, answering beauty questions you may have… anything to pass the time as we self-quarantine, making sure we also practice self-care!
To help, Allergan – makers of SkinMedica Skin Care products, is offering 30% OFF all their products through our on-line store for a limited time!  They have NEVER before offered such a great deal!  Get FREE 2-Day shipping, small gift with purchase AND use/receive Brilliant Distinctions points!  Just click the SHOP button in our menu!
For all other skin care lines including Obagi, SkinBetter Science, Eminence Organics & Skinade, we are offering 10% OFF + FREE local delivery!  Just call and pay by phone and our CEO Daniel (Holly's husband) will drive it to you, leaving it at your door!  (to be sure you're in the Free Delivery zone, give us a call at (352) 606-2980)
Remember, we are here for you always. We can be reached though Facebook Messenger & will be checking our office voicemail regularly. Please know that you are in our prayers & we have faith that this too shall pass. Stay safe/stay home.
Team Divinity