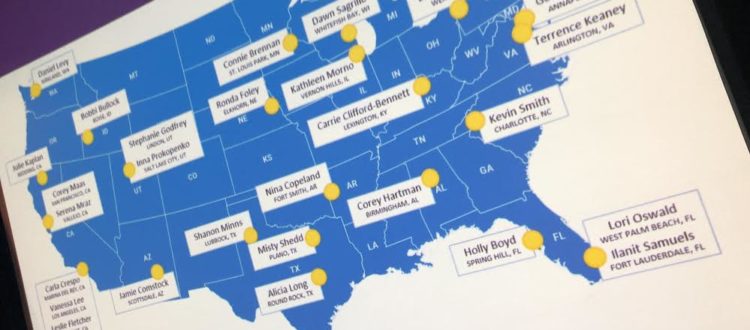 Allergan Medical Institute's Round Table Dinner Speakers' Training
Last month, Allergan flew 43 of their national trainers to Los Angeles, California to teach them how to achieve the best possible outcomes with the Juvederm family of fillers. These select few will then be tasked with taking this knowledge home to their regions where they will lead Round Table Dinner Discussions with other injectors!
The 43 (half doctors/half nurses) were chosen based on their experience, and high volume of filler that they inject. Our Holly was honored to be one of them!!!
The four doctors that taught the 2-day course (pictured with Holly) are arguably the best physician injectors in the country! She learned so much from them and can't wait to bring it home to her fellow Aesthetic Injectors & patients! We are so proud of her!!!