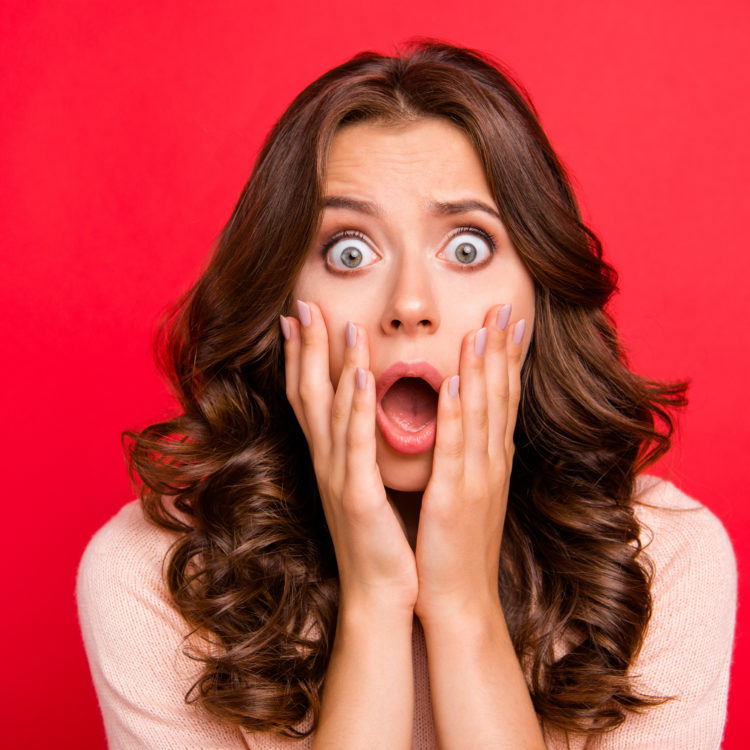 Ahhhhh….My face is beginning to move!
If you're past due for your 'Tox treatment, don't panic!  There are topical creams and serums our practitioners (and other doctors) actually approve of that will help "fill" any unwelcome etches in our face.  Here are some of the best recommended by us AND some popular dermatologists via
New Beauty Magazine
!
The Intensive Treatment
"I love 
Skinbetter Science's interFuse Intensive Treatment Lines
—with injectable grade hyaluronic acid, this topical cream uses 'InterFuse' technology that allows absorption of HA to fill in etched-in lines between the brows, around the eyes, above the lips, and helps soften the appearance of nasolabial folds," explains Dr. Bucay a dermatologist from San Antonio, TX. "It definitely enhances 'tox results and is great for toxin-shy patients," adds New York dermatologist Lilly-Rose Paraskevas, MD.
The Gold Standard
Besides sunblock, Cliffside Park NJ dermatologist Jason Chouake, MD says the best option to help prevent and treat wrinkles over the long term is a daily retinoid.
Our favorite at Divinity is Skinbetter Science's AlphaRet – it's fantastic!  Its unique blend of an alpha hydroxy acid (AHA) and a retinoid provides visible skin rejuvenation with little-to-no irritation.
 Huntington Beach, CA dermatologist David Rayhan MD agrees on boarding the retinoid train ASAP: "Start using a topical retinoid—over time it builds collagen and can help with wrinkles, especially crow's feet usually treated with Botox."
The Splurge
Another favorite that actually assists the toxin in its fight against crows feet is Elastiderm Eye Cream by OBAGI. The light, smooth cream contains proprietary ingredients that are clinically proven to help reduce the appearance of fine lines and wrinkles and promote the look of firmer, more resilient-looking skin around the eyes
.
All About HA
"While there is no replacement for an injectable neuromodulator like Botox, good hydration of the skin with hyaluronic acid-containing serums and moisturizers minimize the appearance of fine lines and wrinkles," says Chicago dermatologist Jordan C. Carqueville, MD. "The body also may learn to utilize muscles less when not engaged, so try to not frown!"  
Well while not frowning, we highly recommend SkinMedica's HA5 – it's our best selling hydrator by far – and don't forget to drink plenty of water!  
Just Breath
"I recommend using a good moisturizer, practice yoga and meditate. These are so very stressful times for everyone," says Miami dermatologist Dr. Janice Lima-Maribona. "For now, since there will not be much of a place to go and everyone is in the same situation, no one will notice any new wrinkles. Use makeup—it's our friend!"  
We agree, and are here to help if you need us!  
These products are all available to you for 10% OFF and Free Shipping through the month of April.  We will be scheduling appointments beginning May 4th, so give us a call! (352) 606-2980