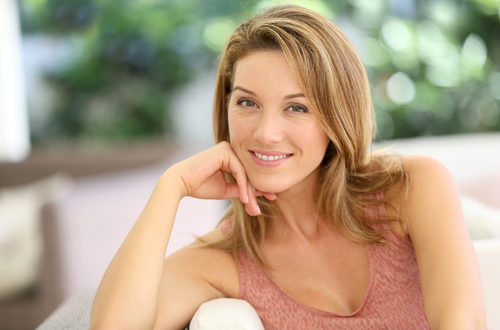 8 Things Dermatologists Say Every 40-Something Should Be Doing for Better Skin!
I recently read this article in New Beauty and thought it was SPOT ON…great advice for my turning 40 – 40 something patients!
People tell me every day that I have beautiful skin and that I don't look my age (I'm about to turn 53!!!) and trust me, I never get tired of hearing it!  After thanking them immensely, I always attribute it to the fact that I entered this "beauty business" the year I turned 40, and after much education in the beginning, went from using Ivory Soap IF I washed my face at night, to using medical grade skin care products and avoiding the sun on my face like the plague.  What that did was sort of "freeze" my skin's aging process.  Of course things like Botox, fillers and lasers over the years have helped as well, but like I always say…you can fill all you want, but it's glowing, healthy SKIN that makes the real difference!
My other mantra is, "it's easier to prevent than to erase" so start early!  Now don't get me wrong…we, at Divinity, are very good at erasing the years, I mean Holly can easily take 5-10 years off a person with her magic needle, and eventually we all may need a hit, but a woman with radiant skin is beautiful at any age!  So here are the 8 fabulous tips from experts in the field from all over the country:
Use an Antioxidant Serum
According to dermatologist Jennifer Silveran Kitchin, MD, antioxidants are a must for anyone over 40. For New York dermatologist Hilary Lucachick Reich, MD, SkinMedica TNS Essential Serum ($281) is her antioxidant of choice.
Never Forget Sunscreen!
"If I could only pick one product to use, it would be sunscreen, sunscreen, sunscreen," Brookline, MA dermatologist Papri Sarkar says. "It helps to prevent aging like brown spots, melasma, wrinkles, freckles, etc. and prevents skin cancer (and skin cancer scars!)." Santa Barbara, CA dermatologist Tammy Berry, MD says to look for high levels of zinc and titanium for best prevention.  (My favorite is OBAGI Sunshield Matte – it's an SPF 50 that's made for the face – sheer and wonderful under makeup – $50)
Invest in a Quality Neck Cream
"I would venture to say that the most forgotten about area in women age 40 and over is the neck and décollete," says Anaheim, CA dermatologist Kimberly Jerdan, MD. "If not cared for like the face, the neck can often age faster, especially for the more common 'tech neck' these days." (I bring ALL my face products down to my neck & decollete!)
Use a Topical Retinoid
Why? "Retin-A or retinol reverses damage and decrease wrinkles," says Covington, LA dermatologist Christel Malinkski, MD of her over-40 to-do list, specifically listing Skinbetter Science AlphaRet ($120) as a must-try. (It's my new favorite!!!)
Consider Preventative Botox
Laguna Hills, CA Jennifer Channual MD says another essential that can make a difference when started early is Botox Cosmetic. "Once lines are deep, they are hard to correct, but by regularly getting Botox, you can prevent those lines from showing your true age," she explains. Jericho, NY dermatologist Sarika Banker, MD agrees, stating, "Starting Botox early can help prevent some of the deep etched lines people get in areas of expression and movement."
Don't be Afraid of Glycolic Acid
Fort Lauderdale, FL dermatologist Igor Chaplik says glycolic acid is an essential building block in a 40-year-old's skin-care regimen. "Products containing glycolic acid help keep skin supple and provide a more even tone while also working on fine lines, wrinkles and hyperpigmentation." Whether in a cleanser or a wash-off peel, glycolic acid is now readily available at most beauty retailers.  (We have many products that contain this amazing ingredient!)
Get Enough Sleep
While it's not something we can buy (if only!), New York dermatologist Jessica Crant, MD says a minimum of seven hours of sleep every night is ideal for achieving our skin goals. "Sleep is when our skin goes to work removing toxins and damaging cellular by-products." (Don't forget to wash your face first!!!)
Use a Gentle Cleanser
Wrinkles are more apparent when skin is dry—the key to plumping up the look of wrinkles is by boosting moisture in the skin—so swapping out a harsh, drying cleanser with a mild, moisture-rich option makes total sense.  (OBAGI Gentle Cleanser is my favorite, but Eminence Organics has a couple of great ones as well!)
If you'd like to schedule a Free Consultation with me or one of our Estheticians to go over a great skin care regimen specifically for your skin needs, just give us a call at (352) 606-2980!
Tami – xoxo